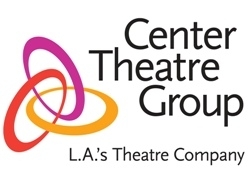 Center Theatre Group received a $600,000 grant to fund a pair of community engagement programs.
The gift, one of six awarded to nonprofit California arts organizations, came from the James Irvine Foundation to help fund CTG's work with performance artist Jerry Quickley and Kinan Valdez's El Teatro Campesino on two separate projects that will allow African Americans and Latinos to participate in the arts, CTG said in a release.
"We are grateful to the Irvine Foundation for helping us expand our notions about arts participation," Michael Ritchie, CTG artistic director, said in a statement. "These two projects will employ active, community-based art-making in the celebration of the diverse cultural heritage of Los Angeles. It will help expand the scope of CTG's mission and reach, and I couldn't be happier with the prospects."
Quickley will facilitate weekly workshops in Leimert Park and Montebello, two traditionally black neighborhoods of Los Angeles. In conjunction with the workshops, he'll co-create a play in which the community participants will perform, both in their communities and at CTG's Kirk Douglas Theatre in Culver City.
Valdez, El Teatro Campesino's producing artistic director, will produce a play titled "Popol Vuh: Heart of Heaven," which recounts the Mayan creation story. The production requires large-scale puppets and masks, which will be made by CTG's costume and prop shop in Boyle Heights involving local residents. The company will subsequently mount free outdoor performances at the Music Center's Grand Park.