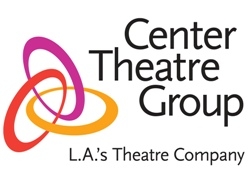 If they say their lines right, some Los Angeles area high school students will have the chance to perform on Broadway next year.
As part of a national monologue competition hosted by Center Theatre Group, three finalists from the Southland will travel to New York next May to perform lines from an August Wilson play at the famed dramatist's namesake theater in New York.
"Win lose or draw, you can say you performed on Broadway," Leslie Johnson, director of education and community partnerships at Center Theatre Group, told Backstage. "That's something most actors would die for."
It's the second year CTG will be participating in the August Wilson Monologue Competition, a national contest that draws finalists from seven cities to showcase their talent in Broadway's August Wilson Theatre. The program, which was started at Atlanta's True Colors Theatre Company after Wilson's death in 2005, is designed to familiarize students with the life of the African-American playwright. They choose a two- to three-minute monologue and study the character in one of the 10 plays in Wilson's "Century Cycle," which chronicles the experience of black Americans in each decade of the 20th century.
Johnson said the contest, which also features CTG-affiliated actors working with teachers and students in four Los Angeles-area high schools, is a great way to inject young blood into the theater. "I love the idea that these students are falling in love with not one play, but a playwright," she said.
Despite Los Angeles' reputation as, well, not a theater town, CTG's students were contenders is last year's competition—its first time participating. Tyler Edwards, then a senior at Orange County High School of the Arts, finished third at the national finals. She's since gone on to study theater at California State University, Los Angeles—helped in part by scholarship money she received as part of the competition.
"I'm glad that we've been able to expose the national stage to someone like [Edwards]," Johnson said. "There aren't a ton of opportunities for these students to show their chops on a national stage."
The monologue competition is open to grades 10, 11, and 12 in Los Angeles, Ventura, Orange, Riverside, and San Bernardino counties. The first round of the competition, which will be a pool of 300 competitors, takes place Oct. 20 at the CTG's learning Music Center Annex. The second round will see 50–60 students competing on Jan. 19, 2013, as part of the Southern California High School Theatre Festival. The final local round, set for March 4, will be 10 students competing on the stage at the Mark Taper Forum to be one of three finalists sent to New York for the May 6 finale.