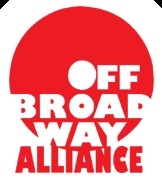 Earlier this year, Theatre Communications Group released its "Theatre Facts 2011" report, which provides an in-depth look at the financial health of theaters across the country. One piece of information of particular interest was the astonishing rise in attendance to stage readings and workshops, roughly 80 percent over the past five years. As these types of offerings become more popular, organizations like the Off Broadway Alliance are taking note.
This Sunday, Dec. 2, the Alliance will hold a seminar titled "Producing Readings, Staged Readings and Workshops." The panel of experts participating include Vice President of Springer Associates PR Joe Trentacosta, producer Donna Trinkoff, producer/general manager Liz Ulmer, and John Capo, who runs his eponymously named public relations company. The event is part of a series of seminars the Alliance will hold on the culture, business, and history of Off-Broadway.
The Off Broadway Alliance is a non-profit corporation operated by theater professional to support and promote Off-Broadway productions. Membership is open to everyone in the Off-Broadway theater community.
Sunday's seminar will be at the Snapple Theater Center on 50th Street. While the panel will take place from noon to 1:30 p.m., doors open at 11:30 a.m. for complimentary coffee and bagels. Admission is free, but reservations are required. To book a spot visit www.producingreadings.eventbrite.com before Saturday, Dec. 1.