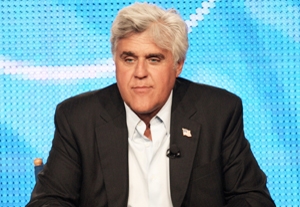 AMBRIDGE, Mass. – Massachusetts native Jay Leno is Harvard University's Hasty Pudding Man of the Year.
Hasty Pudding Theatricals is the nation's oldest undergraduate drama troupe. It says "The Tonight Show" host was selected because he has "entertained millions of people over his long and accomplished career in comedy."
Leno follows in the footsteps of his "Tonight Show" mentor Johnny Carson. He won the Hasty Pudding award in 1977.
Leno is to receive his pudding pot at a roast Feb. 4. Actress Julianne Moore was named Hasty Pudding's Woman of the Year last week.
The awards are presented annually to performers who have made a lasting and impressive contribution to entertainment.
---
Copyright 2011 Associated Press.  All rights reserved.  This material may not be published, broadcast, rewritten, or redistributed.