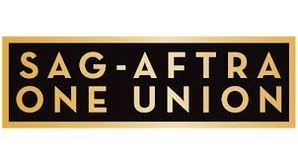 With some agents now pushing their clients to use general service agreements (GSAs) instead of the standard union contracts, SAG-AFTRA is moving to educate its members about the differences.
The union is set to hold a Dec. 5 bi-coastal seminar concurrently in Los Angeles and New York. The seminar is physically taking place at the union's Wilshire Boulevard headquarters in Los Angeles, with a videoconference linking the members in New York.
In announcing the event, the union noted that GSA contracts "are signed outside of SAG-AFTRA's protection, and it is imperative that members have a working knowledge of what these contracts say before signing them."
The seminar is designed to help members make "sense of the complicated legal language contained in the GSAs that their agents have provided them."
Zino Macaluso, the union's national director and senior counsel of agency relations, is conducting the seminar.
UPDATE: This event has been canceled. According to the SAG-AFTRA website, "Please note that due to circumstances beyond our control, we have been forced to postpone this event to a later date. In the interim, if you have any questions regarding your agency contracts, please do not hesitate to contact either the SAG-AFTRA office in LA or NY for an individual review of your agency agreement. We apologize for any inconvenience this may cause."