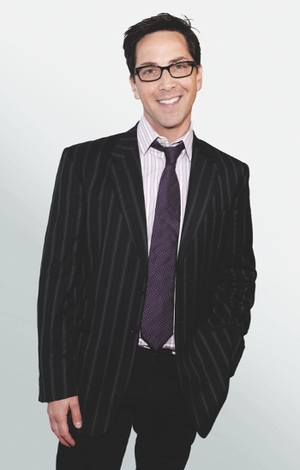 A new study on LGBT actors confirmed what many performers already knew: Being out impacts your career.
"In a perfect world, as an actor, you are a complete chameleon and a complete mystery," said Dan Bucatinsky, an actor and consulting producer on "Grey's Anatomy."
But in the SAG-AFTRA study, conducted by UCLA's Williams Institute through online surveys of 5,692 union members last fall, more than half (53 percent) of the LGBT respondents said they believe that directors and producers are biased against LGBT performers in hiring. And 45 percent of lesbian and gay respondents said they believe that producers and studio executives think they're less marketable than straight performers.
"Anyone knowing anything about you personally, your politics, your sexual orientation, religion in life, is going to impact an audience's ability to imagine you as somebody else," said Bucatinsky, who won a 2013 Emmy for his guest performance as James Novak on ABC's "Scandal."
"Nobody will ever hire me to play a straight guy after blowing Jeff Perry on TV [in a scene in 'Scandal']," he said Friday at a panel hosted by the Skylight Theatre Company in Los Angeles.
At last week's SAG-AFTRA national convention, union officials unveiled the study, which found 28 percent of lesbian and gay actors believed that coming out had an impact on their careers.
"For better or worse, it absolutely impacts your career," said Peter Paige, who played the flamboyant Emmett Honeycutt on "Queer as Folk."
"Playing the same role for five years, people decide that's who you are," said Paige, also speaking at the Skylight Theatre's event honoring playwright Terrence McNally. "But shaking that off when you're a gay man playing a gay man is very, very difficult."
A majority of lesbian, gay, and bisexual actors (58 percent) have played a lesbian/gay role, according to the study.
Part of the reason for gay actors taking on gay characters might not be related to bias, said Geoffrey Nauffts, an openly gay television actor.
"If you're a straight guy and you're up for a straight role, there's sexual confidence right there. That confidence can resonate somehow," he said. "You don't feel like you're cheating anyone or pulling anything over on anybody."
Nauffts, who was in the closet while playing Officer Stan Kelly on "The Commish" in the 1990s, added about being a gay actor: "It's hard to wash off."