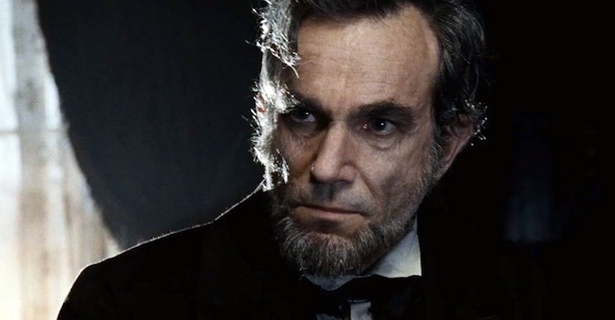 Steven Spielberg's "Lincoln" led the way with a record 13 nominations for the Broadcast Film Critics Association Critic's Choice Movie Awards, but few films were overlooked with 10 nominees for Best Picture and six acting nominees in many categories. Even films like "Cabin in the Woods" got some love, as the BFCA includes a category for Best Sci-Fi/Horror Movie.
Also included are categories for Best Comedy Film, Best Action Film, and invidual acting categories for each genre. With such a plethora of nominations, one can't help but feel the BFCA was looking to include as many stars as possible, and didn't want to risk leaving any film out that might go on to garner Oscar accoldaes. In an excellent write-up at In Contention, Kristopher Tapley noted, "I have respect for what the BFCA brass have been trying to do -- build a principled alternative to the Golden Globes -- but the addition of a slew of categories this time around, awarding acting achievements per genre, reads more as an attempt to out-guest list the Globes than innocently recognizing 'often overlooked performances.' It feels like an excuse to just fill out the red carpet with more stars. Jake Gyllenhaal gets to walk for his admittedly stellar performance, but only because somehow 'End of Watch' is an 'action film.' "
Still, there were some nice surprises--Ann Dowd contines to earn recognition for her supporting role in "Compliance" and Javier Bardem got a nod for his Bond villain in "Skyfall." The rest are pretty much the usual suspects.The winners will be announced on Jan. 10 at a live ceremony broadcast on the CW.
Full list of nominees below.
Best Picture
"Argo"
"Beasts of the Southern Wild"
"Django Unchained"
"Les Misérables"
"Life of Pi"
"Lincoln"
"The Master"
"Moonrise Kingdom"
"Silver Linings Playbook"
"Zero Dark Thirty"
Best Director
Ben Affleck, "Argo"
Tom Hooper, "Les Misérables"
Steven Spielberg, "Lincoln"
Ang Lee, "Life of Pi"
David O. Russell, "Silver Linings Playbook"
Kathryn Bigelow, "Zero Dark Thirty"
Best Actor
Bradley Cooper, "Silver Linings Playbook"
Daniel Day-Lewis, "Lincoln"
John Hawkes, "The Sessions"
Hugh Jackman, "Les Misérables"
Joaquin Phoenix, "The Master"
Denzel Washington, "Flight"
Best Actress
Jessica Chastain, "Zero Dark Thirty"
Marion Cotillard, "Rust and Bone"
Jennifer Lawrence, "Silver Linings Playbook"
Emmanuelle Riva, "Amour"
Quvenzhané Wallis, "Beasts of the Southern Wild"
Naomi Watts, "The Impossible"
Best Supporting Actor
Alan Arkin, "Argo"
Javier Bardem, "Skyfall"
Robert De Niro, "Silver Linings Playbook"
Philip Seymour Hoffman, "The Master"
Tommy Lee Jones, "Lincoln"
Matthew McConaughey, "Magic Mike"
Best Supporting Actress
Amy Adams, "The Master"
Judi Dench, "Skyfall"
Ann Dowd, "Compliance"
Sally Field, "Lincoln"
Anne Hathaway, "Les Misérables"
Helen Hunt, "The Sessions"