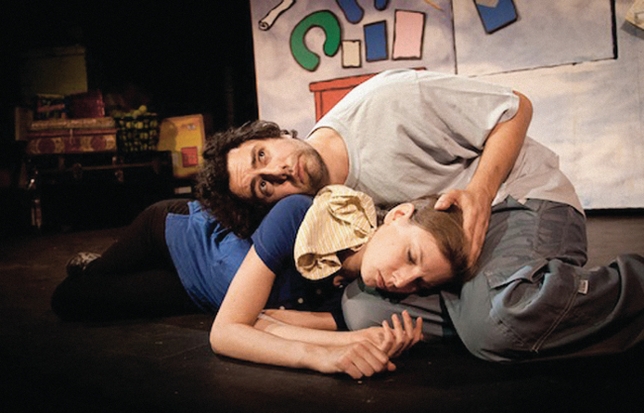 After 16 years on the road, the Echo Theater Company has found a home in Los Angeles' Atwater Village neighborhood.
The gypsy company's settling down could be a boon for actors—particularly those staging solo shows.
"I want to dedicate one night to all these people doing one-person stuff," Chris Fields, the Echo's artistic director, told Backstage. "It can be company members or not; I'm opening it up."
Katie Rubin's "Why I Died, A Comedy!," which opened Jan. 3, is the first solo show presented by the Echo.
"I executive produced a run of this show at the Hudson Theatres that ran 18 shows, and during that run Chris came and saw the show and loved it," said Rubin, who noted she's splitting the box office with the Echo.
Fields told her, "We want you to bring the show over [to the Atwater Village Theatre] when you're done," she said, and her show is now set for a nine-performance run.
The company's new home, which is on the city's east side, "is a great place for solo performers to be seen," Rubin said. "The space is really cool. They make you feel like you're part of the family right away."
The Atwater Village Theatre recently hosted a run of Celebration Theatre's "The Homosexuals," but the formerly West Hollywood–based company didn't make the location its new permanent home.
Fields calls the theater's rent "doable," but after life on the road "it's still enough to be scary."
The Echo, which has produced 48 plays since it launched in the late 1990s, is set to expand its season from a maximum of three shows to four. The company will also continue casting outside performers. Fields noted that three of the five actors in "Firemen," the Echo's Feb. 8 season premiere, are from outside the company.
"We go outside the company all the time," he said. "The best way for people to find us is online and to submit electronically. I think we're going to expand our membership, because we've only been about 30 members for years."
In addition to more productions, the Echo will also look to program the Atwater Village Theatre's stage every night of the week. "It's going to be children's theater; music; tales of the season. It's going to be solo shows, it's going to be a late-night variety hour," said Fields. "We got a theater. We just got to make it happen."