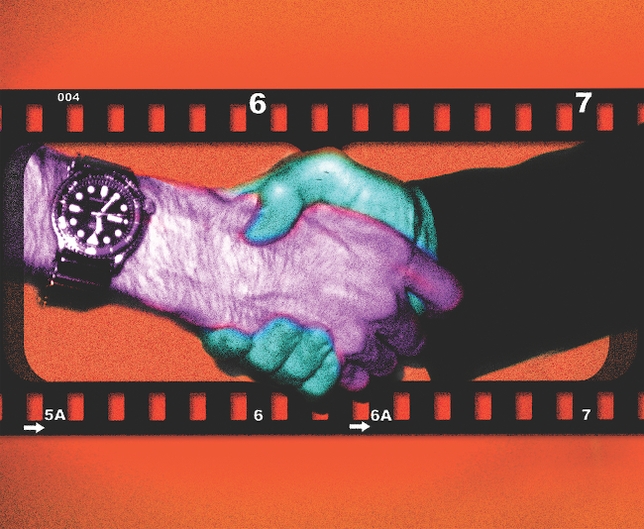 Awards season is just under way, but it's already time to start thinking about next year's film festival circuit. And though writing a starring role for yourself in a feature film can raise all kinds of financing issues, short films can be just as effective in the long term. According to some festival organizers, actors are now self-producing shorts and submitting them in unprecedented numbers, raising the bar for entry at the country's top events.
The Palm Springs International ShortFest, for instance, has seen submissions go from 2,200 in 2009 to 3,200 this year. Austin's SXSW received almost 3,700 short film submissions last year and is on pace to get roughly 4,500 for 2014, organizers said.
"I think networking is the biggest thing we offer for filmmakers," said Claudette Godfrey, SXSW's short film programmer and operations manager. "I'm looking for that stuff that's not the same thing you can see anywhere on TV. You want to have that kind of spark. We want to bring those kinds of directors and producers and actors to the festival, so they can meet and collaborate."
Beyond networking, short films can be a way for an actor to stake a claim to a role behind the camera. Actors such as James Franco, Kirsten Dunst, Lake Bell, and Shia LaBeouf have used shorts as a way to showcase their directing chops.
But for actors looking for good-paying film and television roles, starring in a short can be a great steppingstone. "A successful short is so dependent on the acting talent," said Sharon Badal, head of shorts programming at the Tribeca Film Festival. "I've seen quite a few actors who have appeared in short films in the past five years who are in features now. It really expands their body of work—especially if they're starting out."
Getting into Tribeca, whose final deadline for shorts is Nov. 29, can be as easy as getting laughs.
"There is a huge shortage of comedies," said Badal. "If you're an actor and you're great at comedy, good Lord, find somebody and make a comedy short. You will get so much exposure from that."
Festivals can also offer an impromptu postgraduate seminar in filmmaking, said Darryl Macdonald, director of Palm Springs International ShortFest. Participants "are avid to get advice and input and hope to either sell their film or meet a film industry participant who can help them get to the next step in their careers as filmmakers."
In terms of selections for the Palm Springs festival, Macdonald said, "it really boils down to whether a short film reaches you on a visceral, intellectual, or emotional basis—preferably all three."