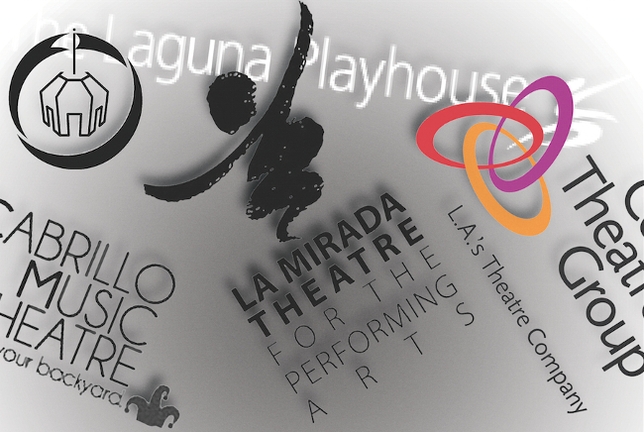 Stage doors open up to Los Angeles actors this month, as top theaters around the city hold auditions for spring productions.
With pilot season approaching, many performers are striving for television roles. Even large theaters in Los Angeles, after all, can sometimes pay actors only $25 a performance. Still, there are opportunities in the coming months for actors who see Southern California stages as career steppingstones, if not milestones.
Several musicals going into production have auditions slated for the coming weeks. La Mirada Theatre, which won the Ovation Award for best season, is holding auditions for two upcoming shows: For its staging of "Floyd Collins," auditions are set to start Jan. 28, and "Les Misérables" casting will take place in early March. Both are Equity calls.
Cabrillo Music Theatre is currently seeking Equity and non-Equity talent for its staging of the classic "Bye Bye Birdie." Auditions for all parts, except for that of Kim MacAfee (which has been cast), will be held the weekend of Feb. 22 with rehearsals set to start in early June. Teen performers and dancers are being sought, too.
And in San Diego, the Old Globe Theatre is taking submissions from older performers for its upcoming production of "Quartet."
Meanwhile, the Center Theatre Group restarted its Equity general auditions this month. These auditions—the next is set for Feb. 3—are held on the first or second Monday of each month at the Music Center Annex.
Pasadena's Boston Court is in the process of casting its world premiere of New York–based playwright Sheila Callaghan's "Everything You Touch." That production is part of a trend of new theater work being showcased in and around Los Angeles, according to casting director Michael Donovan.
"There's a lot of development of new shows," he said. "I'm doing at least two or three workshops, readings of new musicals, and I'm also still casting the HOTHOUSE reading series at Pasadena Playhouse, which is all new shows."
The development of new works by Southern California theaters can mean opportunities for emerging actors. Theaters such as the Pasadena Playhouse and the Blank Theatre routinely bring in fresh faces to perform in their reading series.
"It's a constantly evolving process as it goes toward a full production," Donovan said about casting plays in development.
There are some juicy roles available in the coming months, he added.
Donovan is casting a male lead to play opposite Leslie Caron in the Laguna Playhouse's upcoming production of "Six Dance Lessons in Six Weeks," and will soon start looking for talent for International City Theatre's upcoming productions of "Flyin' West" and "Other Desert Cities."
"What I don't see a lot of is just [theaters] remounting the same old tired things, in the same old tired way," he said. "It's really great when theaters are willing to try new things."