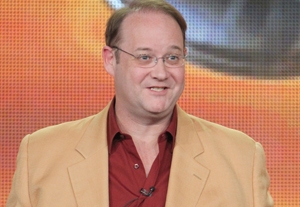 "Devious Maids," a new primetime soap from executive producer Marc Cherry ("Desperate Housewives"), has officially been picked up by Lifetime after being passed over by ABC. The female-centric cable network has ordered 13 episodes of the drama series, which is based on the popular Mexican telenovela "Ellas son la Alegría del Hogar" and follows four Latina maids who work for the rich and famous in Beverly Hills but have ambitions and dreams of their own.
Lifetime had been rumored to pick up "Devious Maids" since ABC passed on the pilot in May. The pilot was produced by ABC Studios, which also produces the Lifetime series "Army Wives." But the show's budget will reportedly be smaller than it would have been on ABC, so thanks to Georgia's attractive film tax incentives the series will be shot in Atlanta instead of Los Angeles, where the pilot was produced.
"We are thrilled to be getting into business with one of entertainment's true visionaries," Lifetime Networks Programming EVP Rob Sharenow and Lifetime Networks President and GM Nancy Dubuc said in a joint statement. "This show and Marc Cherry's unique storytelling voice perfectly articulate Lifetime's strategy of attracting top-tier creatives with their most original and exciting projects."
"Devious Maids" stars Ana Ortiz ("Ugly Betty"), Judy Reyes ("Scrubs"), Dania Ramirez ("Heroes"), Roselyn Sanchez ("Without a Trace"), and Susan Lucci ("All My Children"), with Edy Ganem ("Livin' Loud"), Grant Show ("Melrose Place"), Brianna Brown ("Homeland"), Rebecca Wisocky ("American Horror Story"), Tom Irwin ("Grey's Anatomy"), Mariana Klaveno ("True Blood"), Brett Cullen ("Damages"), and Drew Van Acker ("Pretty Little Liars").
"We are glad the show has found a home,"
Ortiz told The Huffington Post
. "It is going to be such a thrill to work alongside these Devious Divas." Ortiz added, "The thing I am most looking forward to is playing with this incredible cast… It truly is an opportunity of a Lifetime...no pun intended."
According to Deadline
, "The pilot will undergo some tweaking and reshoots in its move to Lifetime. One of the regular roles, played in the pilot by Angelique Cabral, will likely be eliminated."
Casting director
Scott Genkinger cast the "Devious Maids" pilot
, but a casting director has not been confirmed for the series. Genkinger previously cast "Desperate Housewives," among several other TV series.
"Devious Maids" is scheduled to premiere on Lifetime in 2013. The series joins the network's expanding lineup of original dramas that currently includes "The Client List," "Army Wives," and "Drop Dead Diva."
Earlier this pilot season, the ABC comedy series "Cougar Town," also produced by ABC Studios,
found a new home at TBS
for its upcoming fourth season.