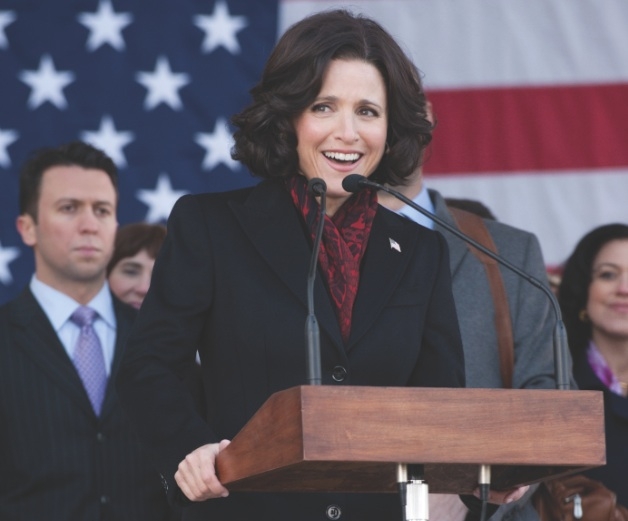 Maryland has pumped millions into a tax-incentive program it hopes will secure the second season of Netflix's "House of Cards" and lure other TV and film productions to the state.
In the 1990s, Maryland was a popular location for Hollywood productions. But it fell victim to the tax-incentive battles that have raged over the last decade, and production dwindled during the aughts. Now, the state is fighting tax money with tax money to build up its production portfolio.
"It's just the nature of the economics of today's Hollywood that states have to have some sort of incentive," Jack Gerbes, director of the Maryland Film Office, told Backstage. "Whether a production is deciding between us and North Carolina or us and Washington, D.C., and us and Illinois—the goal is to try to get them to shoot in Maryland regardless of who our competitors are."
Baltimore stood in for Washington, D.C., during "House of Cards." The city has also served as a backdrop for HBO's "Veep," which stars Julia Louis-Dreyfus as a fictional vice president.
In 2011, the state legislature passed a $7.5 million tax-incentive program that helped Maryland land both "Veep" and "House of Cards," as well as independent films such as "Better Living Through Chemistry" (with Olivia Wilde and Sam Rockwell), "Jamesy Boy" (with Mary-Louise Parker and James Woods), and "Ping Pong Summer" (with Susan Sarandon).
The program was set to expire in July, but on April 9 Gov. Martin O'Malley signed a bill granting a one-year $17.5 million boost to the state's Film Production Tax Credit program, which will dole out $25 million in refundable tax credits in the fiscal year 2014. The program, which requires productions to spend at least half a million dollars in Maryland to qualify, will drop back to $7.5 million for the following two years, according to Gerbes.
The glut of incentive dollars could mean more opportunities for actors in the area—especially if the figures from the first seasons of "Veep" and "House of Cards" hold. Season 1 of "Cards" used some 1,800 local actors and extras, and the first season of "Veep" put 978 Marylanders to work in front of and behind the camera, according to the MFO.
"We expect those numbers to increase this season," said Jane Love, associate executive director of the SAG-AFTRA Washington—Mid Atlantic Local, which has some 5,200 members. "The mantra this year in Annapolis was 'Thank you for putting us back to work.' "
The increase in production in Maryland, which is nicknamed "America in Miniature" because of its variety of locations, has also meant steady work for casting directors—some of whom have garnered national recognition. Casting director Pat Moran, who casts "Veep," won an Emmy in 2012 for casting HBO's "Game Change." She previously won in 1998 for casting "Homicide: Life on the Street."
Some economists say that tax incentives are not effective and result in a net loss for taxpayers. That hasn't stopped states from continuing to expand their incentive programs. New York recently included a targeted tax credit in the latest state budget designed to lure "The Tonight Show" back to Manhattan. Other states ranging from Oregon to North Carolina have beefed up their incentive programs as California's has remained constant at $100 million a year.