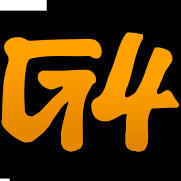 G4 Media has brought in reality TV vet Matt Hanna as head of original programming, the company announced.

The young male-targeted cable net has been without a top programming executive since February, when a reorganization by general manager Adam Stotsky saw John Rieber head for the exit.

Stotsky said Hanna will bring new "leadership" to the network.

"His tremendous success with multi-genre programming, combined with his creative vision, will help as we expand our lineup of shows that appeal to men," Stotsky said in a statement.

The channel has shown it's capable of holding an audience with the recent success of "American Ninja Warrior."

Hanna said G4 "is especially hot right now."

"Adam has this network pointed towards even more original production, so I feel this is absolutely the right time and place for me," he said. "I can't wait to get the G4 development process operating at full throttle."

Hanna comes to G4 from True Entertainment, where as senior vice president of development he worked on shows like Bravo's "The Real Housewives of Atlanta" and "Platinum Hit," Logo's "The A-List," and Animal Planet's "Too Cute."

Prior to his tenure at True Entertainment, he headed up the alternative department at BermanBraun, where he worked on NBC's "America's Toughest Jobs" and ABC's "Duel." He got his start in television at VH1, where he developed and executive produced shows like "Celebrity Fit Club" and "The Fabulous Life."