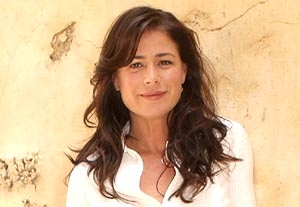 LOS ANGELES (Reuters) – Former "ER" star Maura Tierney said on Monday she would undergo surgery to remove a breast tumor, and that doctors had assured her that her condition was "very treatable."
The diagnosis has forced NBC to delay production of her new ensemble family drama "Parenthood," which was scheduled to premiere in the fall.
Tierney, 44, said NBC's announcement last Friday about the delay "has unfortunately caused some confusion and undue alarm" about her health.
"I have discovered a tumor in my breast which requires surgery," Tierney said in her statement.
"I will not know either my exact diagnosis or course of treatment until that surgery is performed. My doctors have all assured me this is a very treatable condition. I'm very optimistic as to the outcome and want to thank everyone who has sent positive thoughts and support. I look forward to going back to work soon."
Tierney is perhaps best known for her Emmy-nominated role as Dr. Abby Lockhart on 10 seasons of the medical drama "ER," which ended its 15-year run in March.
She has appeared on the big screen in such films as "Liar Liar," playing Jim Carrey's wife, and in last year's Tina Fey comedy "Baby Mama."
(Reporting by Dean Goodman; editing by Philip Barbara)
---
COPYRIGHT: (c) Reuters 2009. All rights reserved. Republication or redistribution of Reuters content, including by caching, framing or similar means, is expressly prohibited without the prior written consent of Reuters. Reuters and the Reuters sphere logo are registered trademarks and trademarks of the Reuters group of companies around the world.