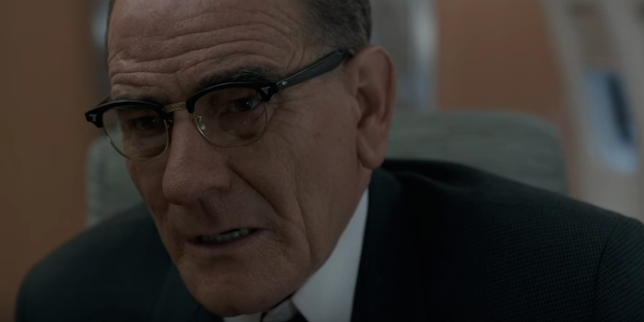 Somewhere in the grind, it's always good to remind yourself that you're in Hollywood. (Yes, even if you live in the Valley. Still counts, okay?) Your locale means opportunities that just don't pop up anywhere else, whether it's checking out experimental films, chatting with Bryan Cranston, or petting an internet-famous cat. (All of which, by the way, you can do this week!) Sure, the hustle may have brought you here, but don't neglect the many activities that will feed your spirit.
Meet Heisenberg himself.
In his memoir, Bryan Cranston discusses his long relationship with acting, beginning as a child in commercials. Of course, he also mentions a little thing called "Breaking Bad," along with "Malcolm in the Middle," and his Tony-winning turn as LBJ on Broadway in "All the Way." Pick up a copy of Cranston's memoir, "A Life in Parts" on August 10 in Pasadena and have one of your own burning biz questions ready for when he signs it. (Tickets: $18 [includes a copy of the book])
Immerse yourself in the world of cats.
What a time to be alive: Celebrities aren't just people anymore. Just say the name Lil BUB to anyone at CatCon on August 12 and 13 and watch attendees go ballistic. BUB will be only one of many famous felines in attendance, along with humans like rescuer Kitten Lady (Hannah Shaw) and actress Julie Newmar, who played Catwoman in the '60s TV series "Batman." Start generating ideas about how your own furbaby could carve out a piece of the action while you delight in total cuteness. (Tickets: $15-100)
Have your mind warped by a cult classic.
If you've never seen John Waters' "Pink Flamingo," well, your time is nigh. At a midnight showing on August 12, witness the contest for the "Filthiest Person Alive" and all that entails. No spoilers here, but with Divine leading the pack, you can imagine the caliber of this cult flick. Learn the beauty of rewatching a classic in a theater where the rest of the audience can groan, gasp, and bust of laughing together. And they will...trust me. (Tickets: $12)
Explore experimental filmmaking with a pro.
But if your palate skews a little more on the avant-garde side rather than the straight-up bizarre, join filmmaker Jackie Raynal on August 12 for a showing of her experimental film, "Deux Fois." Raynal herself will be in attendance to give some guidance through this "visual collage" of sorts and most likely discuss her celebrated past as a programmer at some of New York's premier art cinemas along with other countless milestones in her 50-plus-year career. (Tickets: $14)
Get a taste of Sundance.
If you haven't been able to make it to Sundance yet or are simply longing to check out the next big thing in film, head to the Theatre at the Ace Hotel from August 10-13 for Sundance NEXT Fest, a jam-packed weekend of events, music, and of course the trendiest movies of the moment (along with a few faves thrown in for good measure). Most films are followed by a Q&A or panel with folks like America Ferrera, Ava DuVernay, Peter Bogdanovich, and more. (Tickets: $15-$300)
Check out Backstage's Los Angeles audition listings!