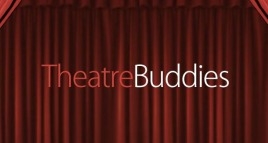 From JDate (for Jewish singles) to Veggie Date (for vegetarians), online courtship is becoming an increasingly niche industry. The website Theatre Buddies is hoping to bring this model to lovers of musicals and plays who also happen to be unattached. With the launch of the U.S. version of their site, Theatre Buddies is now connecting roughly 8,500 theater aficionados and, according to them, "[raising] the curtain on a cultural alternative to the 'first date.'"
Founder Michael Gordon said in a statement, "Most dating websites connect people on one similarity—the fact they are both members of a dating site. However, what we are doing is to create companionships that begin with a love of the theater. This produces instant rapport and greatly increases the safety and enjoyment of the first meet."
Theatre Buddies has established a series of country-specific websites including Australia, New Zealand, Canada, U.K., Ireland, and South Africa, each with their own membership. Registration is free, as is the search of the Buddies profiles. Full membership includes the ability to instant message other users, make your own video profile, and a selection of personality tests and star sign compatibility reports.
Members are encouraged to invite fellow users to a favorite theater venue or new production, which allows the work of art to become a conversation starter for the potential couple.
"The theater is the perfect first date setting," Gordon continued. "Not only does it offer a cultural foray—but it allows two people to spend time together with no pressure or expectations, provides a public meeting and creates the ultimate post-show conversation topics."
Gordon also noted that with thousands joining Theatre Buddies' multiple websites, he plans to expand online offerings to other countries as well, and elevate user experiences with competitions and perks.