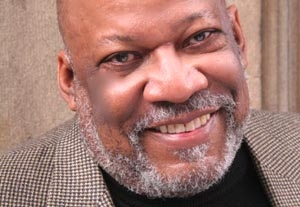 Mike Hodge has been elected president of the Screen Actors Guild's New York division. Hodge succeeds Sam Freed, who did not seek re-election. "I am thrilled," said Hodge. "We absolutely have a mandate to work and build for our members."
Official word from the guild is pending, but Hodge and others confirmed that he had defeated Mitchell Green, who ran on the Solidarity and Gains NOW slate, which was aligned with the hardline MembershipFirst faction. Like Freed, Hodge is a member of United Screen Actors Nationwide, the moderate block that has held control over the New York board for years.
"The New York membership could not have a better representative as president than Mike Hodge at this critical time in the guild's history," said Freed. USAN swept the New York board race, with all 13 of its candidates winning election. Freed, Sharon Washington, Liz Zazzi and Monica Trombetta were the top vote getters, earning them permanent seats representing New York on the guild's national board. Manny Alfaro, Dave Bachman, Marc Baron, Justin Barrett, Sheila Head, Joe Narciso, Jay Potter, John Rothman and Kevin Scullin also won division seats, and positions as alternates on the national board.
MembershipFirst, the hardline party led by outgoing SAG president Alan Rosenberg, endorsed a field of candidates in the New York race for the first time. But none of those hopefuls, running under the banner Solidarity and Gains NOW, managed to garner enough votes to win a board seat. The hardliners' failure to win any seats in New York makes it highly likely that the moderates will retain a majority on the national board, which they gained control of last year. Shortly after the results were announced, Hodge said he hoped to find common ground with his former opponents. "I would like to extend a hand to those who did not win, and reach out to them about the possibility of addressing their concerns," he said.
Results for national officer, Hollywood board, a local division elections are due to be announced later this evening.