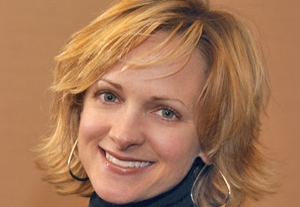 Mark Zimmerman and John Connolly spent the last few years carrying on the work of their late friend Patrick Quinn. When Quinn stepped down as president of Actors' Equity Association in 2006 to become executive director of the union, Zimmerman, then Equity's 1st vice president, stepped into the vacated position. After Quinn died of a heart attack that year before he could assume his new role, Zimmerman helped recruit Connolly, a former president of the American Federation of Television and Radio Artists, to take the directorship. Quinn, Zimmerman, and Connolly had been close, going back to their days as young actors on the Philadelphia stage. For a grieving organization, it felt appropriate to place Quinn's legacy in the hands of his trusted friends.
The torch-bearing came to an abrupt end late last year. On Nov. 30, Equity announced that Connolly had decided not to seek a second term and would step down immediately. Just 11 days later, the union broke the news that Zimmerman would not finish his term as president, which was scheduled to end in March. Both men cited their desires to invest more time in their acting careers and personal lives as reasons for leaving. But the near-simultaneous departures of Equity's top staff and elected officials may have been among the most surprising news to come out of the union since Quinn's untimely death at age 56.
"Of course I was concerned about how people might interpret it," Zimmerman said when asked if he had considered how his leaving would be received coming so close on the heels of Connolly's decision. But Zimmerman, currently working as a standby in the Broadway revival of "West Side Story," then described a December conversation with a confidante in which he expressed a desire to leave his union post. He said he wanted to focus on his career and his young relationship with Jill Edwards, a professional voice coach, then he worried aloud about Equity's Christmas cards, which had just returned from the printer bearing his name and title.
"She just kind of smiled and looked at me and said, 'Well, you know, Mark, this month it will be the Christmas cards, and next month it will be the SAG Awards, and after that it will be the Tony Awards.' So I went home and I talked to Jill about it, and I said, 'You know what? Now is the time, regardless of whether my name is on the Christmas cards.' " Zimmerman then sought counsel with his acquaintances on Broadway. "To a person, they've all supported what I've done," he said. "They've all felt that I gave a lot of time and energy to the association, and they felt that if I thought it was time to leave, they thanked me for it."
Weighing most heavily on Zimmerman's mind was Connolly's departure. As president, Zimmerman would have to lead the search for a new executive director. "I've already done that twice, and it's extremely time-consuming," he said. "I've served this union for 25 years, six as a vice president, three and a half as president, and I just felt it was time to move on. Life is finite. We only have so much time on this planet, and I found the woman that I want to spend the rest of my life with, so I said, 'You know what? This is where I want to put my priorities.' "
Connolly cited similar thinking in his November written statement. "The most compelling reason for this decision has been the too frequent and long separations from my lovely wife, Bronni, since our primary home is in California and the bulk of my work has been at Equity headquarters in New York," he said. "We are meant to be together, and it's become too great a sacrifice to be apart."
Scuttlebutt
But speculation has surfaced as to whether other motives were behind Connolly's and Zimmerman's departures. Writing on the blog SAGWatch.org, Ed Fry, chair of AFTRA's New York and East Coast legislative committees, said Connolly and Zimmerman believed that Equity "needed to change the way it does business," adding, "The cultural impulse inside AEA to believe they are different from other entertainment labor organizations is what John tried to address head-on. Internal resistance, Equity's press releases aside, is causing the union to circle its wagons and ask members to believe that everything is just fine." Fry confirmed to Back Stage that the comments were his and said he stands by them. Elsewhere, one of the site's editors posted anonymously that Connolly was ousted by Equity's council and that Zimmerman resigned "in disgust and anger" at the decision.
Zimmerman said he had not read the blog comments but denied there is any truth to them: "John's decision, as far as I know, was a personal decision based on his desire to get back into acting. You know what my reasons were, and they truly are my reasons. There's nothing that I'm not saying here."
Here Comes Tomorrow
With Connolly and Zimmerman gone, their jobs have fallen to two officials who have no intention of keeping them. Carol Waaser, an Equity staffer since 1983, took the role of acting executive director in November, putting off her planned February retirement. First vice president Paige Price, meanwhile, has assumed the duties of president but not the title.
Speaking with Back Stage, Waaser said her job is not to simply "mind the store." She intends to stay on with Equity through August at the latest, to allow her some overlap with the new director for a transitional period. "I have to do the minding the store, but we're also moving forward," she said. "This is not a static period. We're restocking the shelves." Noting that Connolly had to focus on big-picture problems, Waaser said she intends to use her time in the director's chair to iron out organizational wrinkles that have been lingering since before her predecessor's arrival. She expects a new executive director to be named shortly after the council's May or June meeting.
But Waaser does not expect to be involved in the executive search. Price does. The union's 1st vice president said she doesn't expect the council or the executive search committee, on which she sits, to seek a candidate who is radically different from past directors. "I think the job description will stay pretty much the same as it was when we found John," she said. "I think we'll just look for someone who is excited to work in the theater industry. John came from quite an acting pedigree."
Price also said she is "mostly certain" she will not run for the union's presidency this spring, citing the same time demands associated with the post that Zimmerman noted when discussing his reasons for leaving. Price and Waaser, meanwhile, are adamant that nothing other than the publicly stated reasons led to their predecessors' departures.
"I think that John really felt confident that he had set us off on a new course and that he could step down," Price said. "I think Mark was probably in the same place. I think they both felt it was probably a good time to let new leadership take over the course of the union."