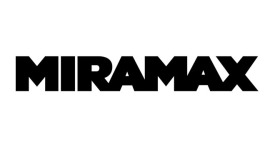 Miramax announced Tuesday it's upped two executives as it looks to expand the sales of its content library.
The independent studio, whose library includes features such as "Pulp Fiction" and "Reservoir Dogs," has promoted Joe Patrick to executive vice president, worldwide television, and Beth Minehart to executive vice president, global digital, according to a release. Both will report to Miramax interim CEO Steve Schoch.
"We knew the Miramax brand and library of high quality but underexploited films represented a strong opportunity for the right team, and we are pleased that our strategy to shine a spotlight on these films has proven so successful," Richard Nanula, chairman of Miramax and a principal at Colony Capital, said in a statement.
"We believe the sales team—led by Beth and Joe—has positioned the Miramax library for ongoing success by ensuring quality across media and accessibility to hundreds of new markets and opportunities."
Before joining Miramax in 2011, Patrick served as executive vice president at MGM Worldwide Television Group. Minehart joined the company the same year after serving more than 14 years in several senior roles at NBC Universal.