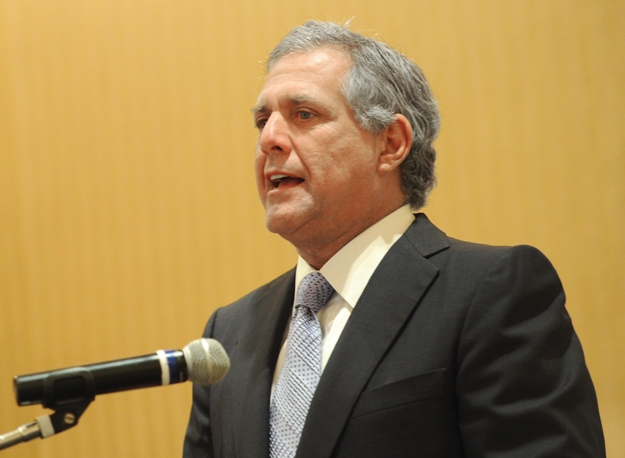 CBS boss Les Moonves became the latest top entertainment executive to extend his reign this week—meaning one of actors' greatest allies at the executive level in Hollywood will be around for at least the next few years. Moonves has long been a supporter of scripted television and is intensely involved in the development process, according to industry insiders.
Alison Rinzel, a talent manager and former CBS casting executive, said Moonves proved wrong the critics who predicted unscripted shows would come to dominate television.
"Les Moonves has proven that quality scripted programming remains important to television," Rinzel told Backstage. "He definitely recognizes its commercial value.
"While at CBS, I witnessed his personal involvement in all casting decisions and his team's support of actors. Moonves staying in charge of the top network is a good sign that there will continue to be many opportunities in television for talented actors."
On Oct. 15 the company announced Moonves had agreed to stay on as president and CEO through 2017. The agreement supersedes his previous deal, which was set to expire in 2015.
Sumner Redstone, executive chairman and founder of CBS Corporation, said Moonves was "among the best in all of business."
"This agreement secures the Company even further into the future, and it also further aligns and strengthens the interests of the chief executive with those of our shareholders," Redstone said in a statement." I look forward to all Leslie will continue to do as the genius that he is."
Moonves, who came to CBS in 1995 as president of entertainment, said in the same statement that he felt proud of his work and was "enthusiastic" about the future.
"I am very gratified that my relationship with CBS will continue into the future, and I look forward to building on all of the exciting opportunities that lie ahead," he said.
Under the terms of the agreement, Moonves' salary will remain at its current level and he will remain eligible for an annual performance-based bonus and receive equity-based compensation tied to the performance of the company's stock, according to a press release.
At the end of his new term, Moonves has the option of becoming an executive adviser to the company for an additional four years as well as forming a production company under CBS's auspices.