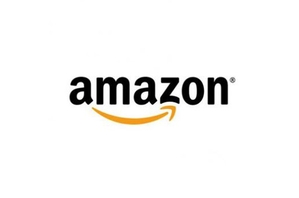 Amazon has announced its second slew of pilots set for the "trial-by-viewer" model that will determine if shows get picked up for a full season. The media giant will be releasing five adult dramas and comedies alongside five children's shows for free on Amazon Instant Video.
Among the comedies is "Mozart in the Jungle," a collaboration between "The Grand Budapest Hotel" actor Jason Schwartzman, writer-director Roman Coppola, and writer-director Alex Timbers. Based on the book by Blair Tindall, the series stars Michael McDowell as a veteran conductor and Gael García Bernal ("The Science of Sleep," "Y Tu Mamá También") as the new conductor of the New York Symphony who drives him out.
Other comedies on the roster include "The Rebels," about an ex-cheerleader played by Natalie Zea ("Justified") who inherits a fictional pro-football team after her husband dies, and "Transparent," another dysfunctional family series starring "Arrested Development's" Jeffrey Tambor.
Also featured is "Bosch," penned by Eric Overmyer and Michael Connelly and starring Titus Welliver ("Argo"), about a man in hot pursuit of a young boy's murderer, while he himself is on trial for the death of a serial killer, and "The After," which follows eight strangers who find each other after a mysterious catastrophe.
The children's shows will feature "Gortimer Gibbon's Life on Normal Street" (picked up through Amazon Studio's online submission portal), animated series "Hardboiled Eggheads" about two geniuses, and "The Jo B. & G. Raffshow," "Maker Shack Agency," about a 13-year-old inventor named Wolfie, and "Wishenpoof!" which follows a young girl who has the ability to wish for what she wants.
"Kids shows are really important to Amazon customers," said Roy Price, director of Amazon Studios, in a statement. "We've been working with innovative producers and thinkers about children's TV to really think about how we can create a new generation of kids TV lineups."
Price also said the company has plans to launch more shows later in 2014.