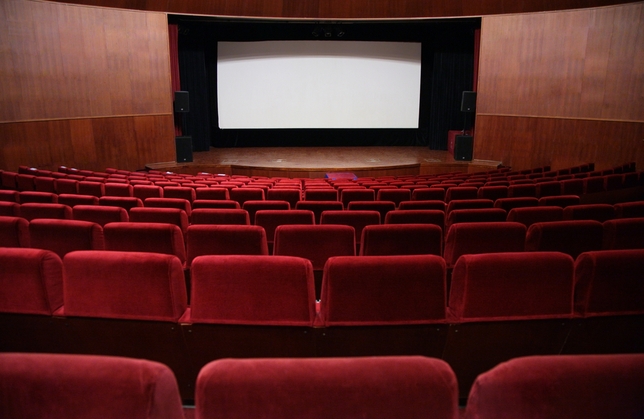 As movie studios push to replace all film prints with digital projection at movie theaters nationwide, The Wrap reports that independent theater owners across the country are facing extinction if they can't afford to upgrade their facilities in time.

The day is imminent when 35mm film prints will no longer be provided at all, meaning theaters will have to go fully digital or die. The shift has been coming for almost a decade, but theater owners suddenly find themselves running out of time.

"The date is fast approaching when 20th Century Fox and Fox Searchlight will adopt the digital format as the only format in which it will theatrically distribute its films," 20th Century Fox wrote in a note to theater owners last November. "We strongly advise those exhibitors that have not yet done so to take immediate steps to convert their theaters to digital projection systems."

3,447 of the 5,700 theaters in the U.S. have already converted to digital, according to The Wrap. But the National Association of Theater Owners estimates that 10 to 20 percent of theaters may choose to close their doors rather than convert.

The cost of conversion can reach as much as $150,000 or more per screen, The Wrap reports. NATO and the studios have offered some cost-saving incentives to encourage the switch. But upfront financing is still the responsibility of the theater owners, who have resorted to bank loans, customer donations, Kickstarter campaigns, assistance from local economic development organizations, and even requests for non-profit status to bridge the gap.

"In the last 10-plus years, there's been a slow and steady decline in theater attendance," Gary Pollard, who owns the Empire Theatre on Block Island, R.I., told The Wrap. "It's not encouraging to want to invest money in building a business that is diminishing."

But other theater owners recognize the inevitability of technological advancement, and are preparing for the future. Digital distribution allows the studios to save thousands of dollars in print fees, while offering exhibitors and moviegoers a product with better picture and sound quality and the ability to show screenings in 3D, a format that can command higher ticket prices.

"When I bought my theater, there were no DVDs, no Internet, no cell phones, and no Netflix," Michael Hurley, owner of two Maine movie theaters, told The Wrap. "The movies have been counted out since radio, but the industry has just made the biggest investment in new technology since the birth of film and it's not doing that for a business that's on its way out."