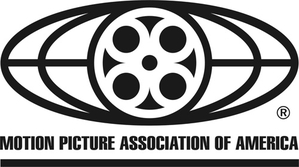 Hollywood isn't usually friendly territory for Republicans, but there is one area where the GOP and the entertainment industry find common ground—intellectual property rights.
The Motion Picture Association of America released a statement Wednesday praising the language on intellectual property and Internet freedom in the Republican Party's platform.
The GOP platform, stated MPAA Chairman Chris Dodd, a former Democratic senator from Connecticut, "emphasizes the importance of us doing more as a nation to protect our intellectual property from online theft while underscoring the critical importance of protecting [I]nternet freedom."
The Republican National Convention is currently underway in Tampa, Fla. Delegates on Tuesday approved the party's new platform.
The platform states: "We will remove regulatory barriers that protect outdated technologies and business plans from innovation and competition, while preventing legacy regulation from interfering with new and disruptive technologies such as mobile delivery of voice video data as they become crucial components of the Internet ecosystem."
Moreover, it states about intellectual property: "Punitive measures will be imposed on foreign firms that misappropriate American technology and intellectual property."
"I agree wholeheartedly with my friends in the Republican Party that we must protect the free flow of information on the [I]nternet while also protecting American innovators," said Dodd on Wednesday. "It is imperative to our national economy and our national identity that we protect an [I]nternet that works for everyone."