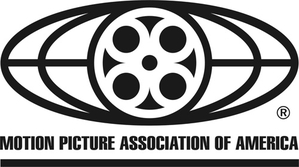 The Motion Picture Association of America trumpeted a federal court ruling Wednesday that found Hotfile liable for copyright infringement.
The website, which was one of the world's most-trafficked infringing sites, tried to use the protections of the Digital Millennium Copyright Act as a defense. But the U.S. District Court for the Southern District of Florida rejected its argument and held that Hotfile's principal, Anton Titov, was personally liable for Hotfile's infringement.
According to the MPAA, this case marked the first time that an American court has ruled on whether so-called cyberlockers like Hotfile can be held liable for their infringing business practices.
"This decision sends a clear signal that businesses like Hotfile that are built on a foundation of stolen works will be held accountable for the damage they do both to the hardworking people in the creative industries and to a secure, legitimate internet," Chris Dodd, chairman and CEO of the MPAA, said in a statement.
"We applaud the court for recognizing that Hotfile was not simply a storage locker, but an entire business model built on mass distribution of stolen content. Today's decision is a victory for all of the men and women who work hard to create our favorite movies and TV shows, and it's a victory for audiences who deserve to feel confident that the content they're watching online is high quality, legitimate and secure."
Counter to its claims of legal protection for acting merely as a storage site, the MPAA said Hotfile paid users to upload files containing illegal copies of films and TV series to its servers, and to post links to them on third-party sites, so that unlimited numbers of users could download the content.
"This incentive structure meant that countless numbers of Hotfile's uploaders of content were identified by copyright owners as infringers," the MPAA said in a release. "Hotfile protected those infringers because those users were the foundation of the Hotfile system; they drove the site's traffic by offering stolen works."
In its ruling, the court found: "Hotfile was successful in large part because it did not control infringement activity on its system."
Hotfile billed its service as "one click file hosting." According to its website, the company is based in Panama.