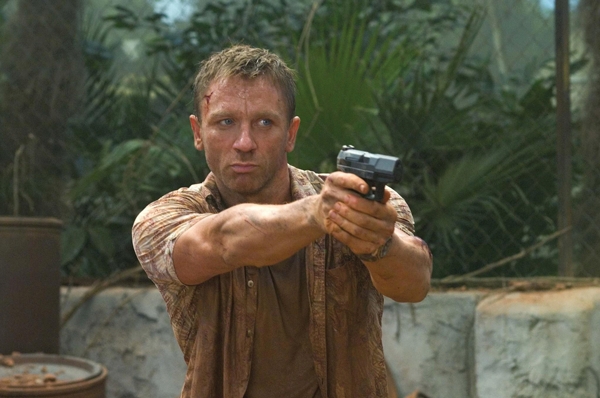 A legal victory for the major movie studios last week could translate into larger residual checks for performers.
Online piracy eats into the residual payments producers make to actors and has been a major focus of the entertainment industry's trade group, the Motion Picture Association of America. Last week the MPAA celebrated the 9th Circuit Court of Appeals decision to squash the appeal of Gary Fung, who founded isoHunt Web Technologies, and uphold a lower court ruling that found his Canadian file-sharing websites "induced" users to illegally download and distribute copyrighted material, including movies and TV series produced by the major studios.
Fung, who also founded Torrentbox.com and Podtropolis.com, had appealed an earlier ruling that required his sites to filter out searches for copyrighted material, which he'd been ordered to do by the courts in 2010.
Columbia, Disney, Paramount, TriStar, 2oth Century Fox, Universal and Warner Bros., which began their suit in 2006, alleged that Fung induced "untold numbers of users to illegally download and distribute the MPAA members' motion pictures and television shows over the BitTorrent peer-to-peer network."
Moreover, the studios accused Fung of profiting from the infringement by selling advertising on the sites.
The case has worked its way through the courts, and on March 21 the federal appeals court upheld the ruling finding Fung liable, although it did partially agree that a permanent injunction barring him from "knowingly engaging in any activities having the object or effect of fostering infringement of Plaintiffs' Copyrighted Works" was too broadly written.
Fung had argued his activity was protected by the Digital Millennium Copyright Act's safe harbor provisions.
In an email to BuzzFeed, Fung argued that his sites acted merely as a search service and didn't host the files—like, say, YouTube. But in its ruling, the appeals court noted that the site enables users to find an uploaded file by using torrent file trackers. It cited the downloading of Columbia Pictures' "Casino Royale" as one example. A torrent file for the movie was downloaded from Torrentbox.com 50,000 times, the court found, but the Torrentbox tracker registered approximately 1.5 million downloads of the movie.
Fung's attorney said they would seek a rehearing of the matter. But the MPAA said it expects the case to return to a lower court, where damages will be awarded. The appeals court awarded costs to the studios.
The ruling reinforces Hollywood's multi-pronged anti-piracy strategy—pushing enforcement of existing laws while working with Washington to craft new legal tools. At the same time, the entertainment industry has fostered relationships with online distributors such as Amazon, Netflix, and Hulu so that consumers can legally purchase content on the Web.
"Consumers today have more options than ever before to legally access movies and TV shows on the Internet," Henry Hoberman, the MPAA's global general counsel, said in a statement.
"Clearing the field of illegal services like isoHunt will help ensure that these legitimate services can grow and thrive, and that consumers have even more movies and TV shows to watch in ever more ways."
Robert Schumann, a technology expert who has served as a witness in several copyright infringement suits, said the entertainment industry is reaching a point where it has viable alternatives to illegal downloading.
"If you don't give people a way to download your content legally, they're going to go illegal," he told Backstage. "They're certainly now getting to the point where they're creating viable alternatives."
At the same time, Schumann said the industry has proved it has enough legal tools to shut down illegal operators. "They're getting a lot smarter in terms of how they enforce, really going after the distribution team."