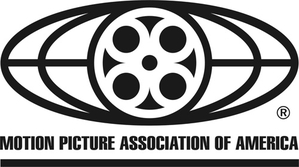 The Motion Picture Association of America got a double dose of good news Thursday in the form of a court ruling that it considered a victory in its war against content piracy and the release of a new report showing box office growth.
The Ninth Circuit Court of Appeals on Thursday upheld a lower court decision which found the website isoHunt "induced" users to illegally download and distribute copyrighted material, including movies and TV series.
The studios alleged that Gary Fung, who owned isoHunt Web Technologies, induced "untold numbers of users to illegally download and distribute the MPAA members' motion pictures and television shows over the BitTorrent peer-to-peer network."
The Ninth Circuit judges agreed that Fung was "liable for contributory copyright infringement" and concluded he "is not entitled to protection from damages liability under any of the 'safe harbor' provisions of the Digital Millennium Copyright Act," in part because he profited from advertising on the site.
The case is expected to return to a lower court for another trial to determine how much Fung should pay in damages.
"This ruling affirms a core principle of copyright law: Those who build businesses around encouraging, enabling, and helping others to commit copyright infringement are themselves infringers, and will be held accountable for their illegal actions," Henry Hoberman, the MPAA's Global General Counsel, said in a statement. "It also strikes an important blow in the fight to preserve the jobs of millions of workers in the creative industries, whose hard work and investments are exploited by rogue websites for their own profit."
He added, "Clearing the field of illegal services like isoHunt will help ensure that…legitimate services can grow and thrive, and that consumers have even more movies and TV shows to watch in ever more ways."
Also on Thursday the MPAA released its annual Theatrical Market Statistics Report, which found that global box office receipts for all films released around the world in 2012 reached $34.7 billion, an increase of 6 percent over 2011.
The U.S./Canada box office was up 6 percent over last year to $10.8 billion, due to an increase in ticket sales to 1.36 billion. Meanwhile, the international box office grew 36 percent, with China now leading the overseas marketplace with $2.7 billion in receipts.