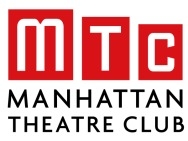 The inaugural group of participants for The Writer's Room, a new program to commission, develop, and support playwrights in the process of writing new work, was recently announced by the Manhattan Theatre Club (MTC) and Ars Nova. The commissioned writers are: Adam Bock and Justine Levine, who will be jointly collaborating on a musical; Thomas Bradshaw; Samuel D. Hunter; and Sharyn Rothstein.
"Our initial conversations with these artists have been fertile and inspiring. It's especially fulfilling to bring together a mix of writers who have passed through our emerging artist development programs with others who will be new to our community," said Ars Nova's Artistic Director Jason Eagan. "These artists are ready to push the limits of their creativity and engage in this new venture wholeheartedly. We couldn't be more invigorated by the inaugural group and look forward to supporting the daring and innovative new work the Writer's Room is designed to foster."
The Writer's Room is a multi-year partnership between MTC and Ars Nova to advance new works from commission through production. Each year, both organizations will jointly select four playwrights or writing teams to receive Writer's Room Commissions. Writers are encouraged to take artistic risks in a supportive and sustaining environment. Under the leadership of Artistic Director Lynne Meadow and Executive Producer Barry Grove, MTC has become of the city and nation's most preeminent theatre companies. Over the past 30 years, MTC productions have garnered 18 Tony Awards and six Pulitzer Prizes. Ars Nova is a not-for-profit arts organization committed to developing and producing theater comedy and music artists in the early stages of their careers.