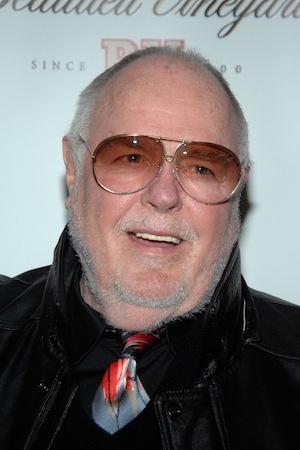 Brian Stokes Mitchell, Marin Mazzie, Mario Cantone, George Hearn, and more were on hand to honor beloved music director Paul Gemignani at the 21st annual Oscar Hammerstein Award Gala, benefitting the York Theatre Company, at the Edison Ballroom on Monday night.
"He's part of you when you perform," said Lonny Price, who directed the evening's presentation. "He breathes with you."
Gemignani is the first music director to receive the Hammerstein Award and has worked on 39 Broadway shows, including every one of Stephen Sondheim's musicals. Sondheim provided a special video message at the event. "I love how he can make an actor feel like a singer," Sondheim said.
Gemignani's son Alexander hosted the evening, and a veritable smorgasbord of A-list Broadway talent performed for their friend and colleague. Jenn Colella sang "I Know Things Now" from "Into the Woods," and later joined Alex Gemignani for "Move On" from "Sunday in the Park With George."
Mazzie and Stokes Mitchell, who co-starred in the 1999 revival of "Kiss Me Kate," music directed by Gemignani, sang "So In Love" from the show. Mazzie shared an anecdote about how when she was an understudy in the original "Into the Woods" and had had a particularly hard day at rehearsal, she sat down in the orchestra pit during the performance. Gemignani passed her a note that read: "Don't listen to them. Do what you do. You're great."
Jim Walton, orchestrator Michael Starobin, and producer Hal Prince also honored Gemignani at the event.
"I have never been in another place in the world where there are performers like there are in this city," Gemignani said, with tears in his eyes. "Without them, I have nothing to do. Conducting the orchestra is the easy part."