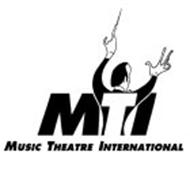 From scripts available on e-readers to an online dictionary of standard theater phrases, it seems almost every facet of the theater industry is being digitized. Music Theatre International (MTI) is no exception; the company recently announced that they will launch E-Perusals, a digital resource to assist theater companies and schools in selecting their next production.
"MTI is thrilled to capitalize on the latest technology in order to make selecting a musical even easier for our customers," said MTI President Drew Cohen in a statement. "[E-Perusals] saves time, shipping costs and gives people the option to read our scripts on many different devices and in many different ways."
In order to use the service, an organization can request an E-Perusal and will receive an email linking them to the online hosting website. On the website, they can view the librettos from the musical they have requested and will have six week to select a musical. In addition, the piece can be shared with up to six people. The digital versions of these musicals can also be viewed on multiple platforms, from laptops to smartphones.
MTI is a leading dramatic licensing agency that issues licenses, scripts, musical materials and theater resources for schools, amateur and professional theaters. MTI has over 300 titles that have been performed by 60,000 theatrical organizations.