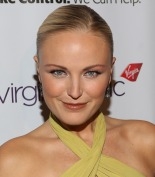 Two off-cycle network pilots have CDs attached
Two off-cycle pilots ordered this development season now have Los Angeles-based casting directors attached.
NBC's "After Hours," which focuses on a group of former Army doctors who find themselves reunited on the night shift at a Texas hospital, is set to be cast by Junie Lowry-Johnson and Libby Goldstein, of Junie Lowry-Johnson Casting. The drama, from writer/producer team Gabe Sachs and Jeff Judah, starts shooting in November in Albuquerque.
Meanwhile, ABC's "Trophy Wife" will be cast by Anya Colloff and Michael Nicolo, of CFB Casting. The comedy features a former party girl (Malin Akerman) who falls in love with a charming older man (Bradley Whitford) and must learn to deal with his three manipulative kids and two ex-wives. Marcia Gay Harden is also set to star. It starts shooting in November.
There have been four off-cycle pilots ordered by the networks this season, including two by NBC.