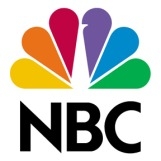 NBC executive Jeff Bader has brought over a former colleague from his ABC days to join him at the Peacock Network.
Bader, NBC Entertainment's president, program planning, strategy and research, had been a long-time scheduler at ABC. Only months after landing the promotion at NBC, he's brought over former aid Steve Kern, who had been vice president, program planning and scheduling at ABC Entertainment, where he worked with Bader for 12 years.
NBC announced Wednesday it has hired Kern and given him the title of senior vice president, program planning and scheduling. He'll report to Bader and be responsible for planning and directing the program scheduling function for NBC's primetime scripted, alternative, and late-night programming, according to a release.
"Steve's experience in scheduling combined with his broad knowledge of the network television business will make him a valuable addition to the NBC team," Bader said in a statement.
During his time at ABC, Kern was involved in the launch of ABC's successful Wednesday night comedy block, anchored by "The Middle" and "Modern Family."
He joined ABC in 2007. His résumé also includes stints at Fox Sports Net, Warner Bros. TV and Columbia TriStar TV Distribution.