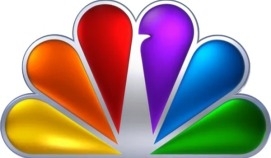 NBC has promoted veteran program executive Doug Vaughan to a position where he'll be overseeing the broadcast net's venerable "The Tonight Show with Jay Leno." Vaughan, who has been overseeing specials at the network since 2005, will now have the title of executive vice president, special programs and late night programming.
"Leno" joins the New York-based Vaughan's already large portfolio, which includes overseeing "Saturday Night Live," "Late Night with Jimmy Fallon," and "Last Call with Carson Daly." Vaughan will also now serve as a liaison between the News and Entertainment divisions.
"Doug is in a league of his own when it comes to putting together and nurturing NBC's entertaining and successful brand of specials," Paul Telegdy, the network's president of alternative and late night programming, said in a statement. "With his experience, versatility in programming and keen eye for worthy projects, he has been a vital asset in overseeing our Specials and Late Night programming and is well-deserving of these responsibilities and recognition."
Most recently, Vaughan oversaw the "Hurricane Sandy: Coming Together" telethon, which raised $23 million—a record amount—and the Golden Globes ceremony, which aired Sunday and claimed the telecast's highest ratings in six years with nearly 20 million viewers.
The former "Today" show producer has had several executive roles at the network since 2005, in addition to overseeing such specials as "Inside the Royal Wedding," "Inside the Royal Marriage," "All Together Now: A Celebration of Service," "Children of 9/11," "Harmony, A Film Inspired by the Prince of Wales," "Taylor Swift: Speak Now," "The Live Earth Concert," "Concert for Diana," "Madonna: The Confessions Tour Live" and the Emmy Award-winning "Tony Bennett: An American Classic," according to a release.