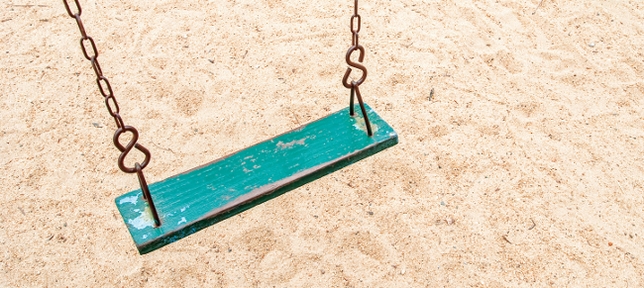 NBC will begin accepting pitches through a public submission process as part of a contest designed to develop two new comedies and a digital series.
The democratized pitch contest, called "NBC Comedy Playground," is closed to previous show creators; talent with a "first look" or "overall" deal with a TV studio or network; and those with co–executive producer, executive producer, or showrunner broadcast TV credits. In other words? Those invited to apply are from outside of the proverbial "wall."
"The networks usually just want something coming from a talent [or literary] agent that they're familiar with," said Seth Greenky, a bicoastal talent manager with Green Key Management. "So if you can't get yourself a TV-talent-lit agent because, a lot of times, you have no credits, you've got no means of getting through the wall of the networks. It's nice that a network is giving at least another chance for someone to work around that conundrum."
This "American Idol"–style contest has been more prevalent in the music industry in recent years. NBC's contest is a relatively new phenomenon, albeit one not generating nearly the same level of excitement. Screenwriters and managers offered a collective why-the-heck-not shrug to Backstage when asked about it.
"It may be a smoke-and-mirrors publicity stunt," said Phil Brock, a Los Angeles–based talent manager, and former president of the Talent Managers Association, an industry trade group. "But there may be a gem that wafts out of the plume of smoke."
Brock suggested approaching the contest the same way an actor or writer would a talent showcase.
"Should actors ignore it? And writers ignore it? Of course not," he said. "Especially writers. If they have a chance to actually have someone read their material and react to it, that's a great thing because at least actors get to go in a room and face somebody. Writers don't even get to do that."
Brock said the risk of having an idea ripped off or hijacked isn't enough to dissuade talent from participating. "It's always a risk," he said. "And can you end up losing creative control? Absolutely. But the good part is that you would have sold something and if you sell something, it gives you the right to sell again.
"Once you have a chance to fail, you're allowed to fail again and again," he said. "If you don't get that chance, you're just sitting on the sidelines."
The odds of having your comedy pitch greenlighted through the process are laughably low, but Brock compared it to a pro athlete staying in shape. "Doing something like that once in a while to help your marketing…there's nothing wrong with being a good marketing rep for your own career," he said.
NBC is following a model that Amazon Studios has pioneered. The company has for more than a year been accepting submissions through its website and has greenlighted a series based off a script that came in that way (two of its pilots also came through submissions).
Still, the vast majority of its projects have come from established talent with whom they have relationships.
"You're going to do your business, by and large, with the same group of people, many, many times over a period of time," Amazon Studios Director Roy Price told Santa Monica public radio station KCRW in a recent radio interview. "There is more of a relationship element."
Get inspired by one of the funniest people in the game, Amy Schumer!