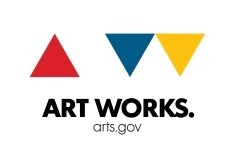 The National Endowment for the Arts (NEA) recently announced the application guidelines for the Grants for Arts Projects for Theater/Musical Theater Art Works and the Challenge America Fast-Track grant. NEA applicants must be a nonprofit organization with a 501(c)(3) status, a part of a state or local government, or a federally recognized tribal community or tribe.
The Art Works grants aims to support organizations or artists in the process of creating or refining work, to sponsor the public presentation of plays and musical, and to provide opportunities for professional development. This can include new plays and musicals, development laboratories, showcases, artist residencies, work for young audiences, experimental work, community-based work, outdoor historical dramas, and puppetry. The NEA will host a webinar for potential Art Works applicants 4–5 p.m., Feb. 12, at arts.gov. (Reservations are required to attend the webinar). The online session is intended to cover the basics of the Art Works funding category, how to apply to the NEA, how to select work samples, and how to build a strong application. There are two deadlines for the Art Works applications: March 7 for projects under the area of creation or engagement and Aug. 8 for projects under the area of creation, engagement, learning, or livability.
The Challenge America Fast-Track grant opportunity supports small to mid-sized organizations for projects that extend the reach of the arts in underserved communities. These grants are limited to specific types of projects, are a fixed amount of $10,000 with a required $10,000 match, and receive expedited review. The deadline for the Fast-Track grant is May 23.