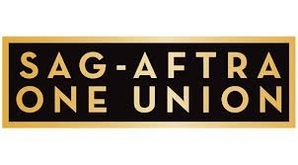 Ned Vaughn has resigned from his post as SAG-AFTRA's executive vice president and announced he's running for a Los Angeles-area state Assembly seat.
The Alabama-born actor, who helped cement the SAG-AFTRA merger, had earlier announced his plan not to seek reelection but indicated he would see out the remainder of his term, which expires at the convention in September.
"Exciting day! Announced I'll be running for CA Assembly in the 66th District to represent L.A.'s beautiful South Bay," Vaughn tweeted Thursday.
Vaughn is a Republican and boasts the support of Congressman Kevin McCarthy, the Majority Whip in the House, on his website.
In a statement, SAG-AFTRA said the EVP's duties and responsibilities will be assumed by Secretary-Treasurer Amy Aquino until an election for the position is held next month.
SAG-AFTRA President Ken Howard wished his fellow Unite For Strength leader well.
"Ned has been a driving force behind many of our greatest successes, in particular the years-long effort to merge our two unions," Howard said in a statement. "There would not be a united SAG-AFTRA without his dedication and commitment. He's a tremendous leader and I'm sorry to see him go, but wish him all the best in his new endeavor."
Vaughn was first elected to the Screen Actors Guild Hollywood Division Board in 2008 and became SAG 1st National Vice President in 2010. He was the first leader to serve as executive vice president of SAG-AFTRA and has held that post since March 30, 2012, according to a release.
In a recent interview with Backstage, Vaughn said he was satisfied with his union service but hinted at his broader political ambitions.
"These five years have been tremendously rewarding," he said. "I've learned a lot about leadership and the mechanics and value of grassroots politics."
A new EVP will be elected at SAG-AFTRA's inaugural convention Sept. 26–29 in Los Angeles. Roberta Reardon, a former co-president and candidate for president of the New York Local, has said she plans to run for the position.