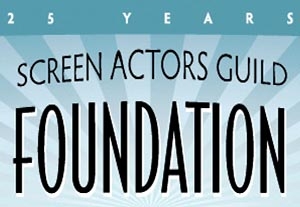 The
Screen Actors Guild Foundation
invites union members to " Networking: Shifting Your Perspective and Building Your Game Plan." Betsy Capes, President of Capes Coaching, will share with her ten principles of authentic networking for artists, as well as provide tools to organize, grow, and maintain networks. Capes has spearheaded the creation of a variety of career-focused services for artists, trained multiple coaches and instructors, and continued to personally coach artists of all mediums. Since her company's inception, Capes has helped over 2,500 actors, artists, and creative professionals, sustain their careers in the entertainment industry.
For more information about Betsy Capes and Capes Coaching, visit
www.capesco.com
.
The event is on April 27 in New York at Saint Luke's Theatre (308 W. 46th Street.) Check-in starts at 6:15 PM, and the event begins at 7 PM. Register for the event at www.sagfoundation.org. RSVP Required. This event is open to union members (SAG/AFTRA/Equity).