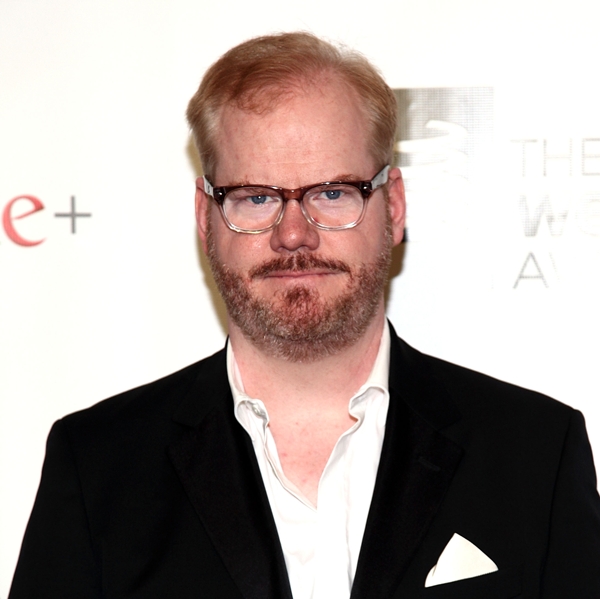 None of this fall's new shows have hit the chopping block quite yet, but the major networks have already begun preparing for next season's new arrivals. Here are some of the projects now in development for the 2013 pilot season.
CBS is developing "Reckless," a drama in which a New York lawyer and a Southern city attorney clash over a sex scandal in Charleston, S.C., as well as an untitled medical drama from "Hawaii Five-0" executive producer Peter Lenkov. Also at the Eye, comedian Jim Gaffigan got a put pilot commitment to write and star in a comedy series loosely based on his life, while writer Robia Rashad ("How I Met Your Mother") sold "All In," a multi-camera comedy based on her own experience moving across the country to start a new life with her husband-to-be after only dating for a few months.
ABC has given a pilot production commitment to an untitled legal drama from "House" creator David Shore and a script commitment for "Chosen," a drama about the family of 15-year-old girl who is believed to be the reincarnated prophet of a mysterious South American religion. Other dramas now in development at the network include soap "SkinDeep," about a family-owned beauty empire; "Gaslight," a soap opera set in a contemporary but re-imagined "steampunk" San Francisco; and "Rise & Fall," a thriller in which a young man has to clear his name in the kidnapping of his mother.
ABC has also given a put pilot commitment to family comedy "Fat, Forty And Fired," about a man who realizes there's more to life after losing his job forces him to spend more time with his family. And the network gave a script commitment to a comedy called "Pulling," based on the British series about three single 30-something female roommates.
Fox added several comedies to its development slate this week. "The Brew Crew" centers on two brothers who own a brewery in small-town Oregon. "Losing Our Cool," about adults forced to be friends because their kids play together, has received a put pilot commitment. Comedy "Starting Up" is centered on two guys who are in over their heads when they form a startup company. And Chelsea Handler is co-executive producing a single-camera comedy created by and starring comedian Heather McDonald.
In addition, "Homeland" executive producer Howard Gordon has sold two drama projects to Fox: "Vigilant," an action thriller, and an untitled family adventure series about married former CIA operatives and their teenage children. Plus, Fox gave a script commitment to "Life" creator Rand Ravich's untitled project about a young CIA officer hunting the FBI agents who are working with our enemies.
NBC has also purchased drama projects from Gordon and Ravich. From Ravich comes an untitled action thriller that follows a secret service agent in Washington, D.C., who gets caught in the middle of an international crisis on his first day on the job. Gordon, who has already sold an adaptation of the Icelandic legal series "Réttur" to the Peacock this month, is now developing a futuristic project for NBC about the investigation of the world's first robot-on-human homicide. Other drama projects include an adaptation of Vertigo's "Midnight, Mass." comic book series, about a husband-and-wife team of paranormal investigators; an untitled hour-long soap from "Nurse Jackie" co-creator Lix Brixius; and "M.I.C.E.," which examines the motives of spies who betray their countries.
NBC's new comedies in development include an untitled single-camera series from Ellen DeGeneres' production company and written by Lauren Pomerantz, head writer for DeGeneres' daytime talk show. Leslye Headland is adapting her play "Assistance" as a single-camera comedy, produced by Will Ferrell and Adam McKay's Gary Sanchez Productions. "Ali in Wonderland," a single-camera project based on actor-writer Ali Wentworth's memoir and produced by "Cougar Town" creator Bill Lawrence, has earned a put pilot commitment from the net.
The CW continues its commitment to stories of supernatural teens with three new drama series in development. "Copeland Prep," from "Gossip Girl" creator Josh Schwartz and writer Bret Easton Ellis, is set at a competitive private high school where the students literally turn into monsters. Steven Spielberg's Amblin Television is adapting the young adult book series "Embrace," about a girl who discovers that she is half-angel. "Wunderland," a contemporary retelling of "Alice in Wonderland," will follow a young female L.A. detective who finds another world under the city.