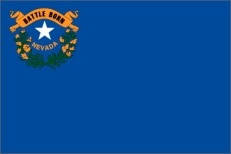 Thanks to Nicolas Cage, more film and TV productions could be leaving California. The "Leaving Las Vegas" actor, who lives in Sin City, helped lobby for the passage of the Nevada Motion Picture Jobs Creation Act, which Gov. Brian Sandoval (R) signed into law this week. The law allocates up to $20 million for TV and film tax incentives.
The program provides a transferrable tax credit of 15–19 percent on qualified, in-state expenses for films, TV series, Web series, and video games. To apply for the credit, at least 60 percent of a production's total qualified expenditures must be in Nevada and its qualified production costs must exceed $500,000. A single production can qualify for up to $6 million in transferable tax credits.
Producers can apply for the credits starting in January 2014 with applications accepted up until Dec. 31, 2017. The program expires in June 2023.
The bill was sponsored by state Sen. Aaron Ford (D), who argued that the state's film industry had seen a decline of 43 percent from $155 million to $89 million since 2001. Until the tax credit program became law, Nevada had no significant film or TV incentives.
The move comes as a new incentive fever spreading among state lawmakers. Just last week Texas put in place $95 in tax incentives for film and television production. Meanwhile, Oregon is considering raising its incentive program to $12 million per year.