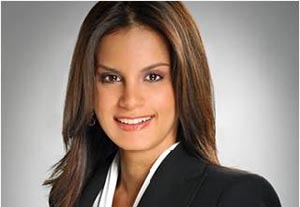 Adriana Ibanez has been hired as executive vice president of programming for the new U.S. Spanish-language broadcast network MundoFox, network president Emiliano Saccone announced on Monday.

Beginning August 1, Ibanez will work with Saccone to oversee the network's programming strategy and content acquisitions. She will be based in Los Angeles.

Ibanez is a longtime executive in Hispanic and Spanish-language television. She joins MundoFox after nine years at Telemundo Media, where most recently she spent nearly three years as executive vice president of programming. Ibanez helped introduced more original scripted content to Telemundo's lineup and scheduled the five highest-rated telenovelas in the network's history, including "La Reina del Sur," "Donde esta Elisa?," "Sin senos no hay Paraiso,"" and "El Cartel." Under her leadership, Telemundo was recognized as the fastest growing Spanish-language broadcast network in total day and prime time performance.

"Securing the services of a proven executive like Adriana is a huge 'get' for MundoFox," Saccone said in a statement. "Her excellent track record of discovering and bringing innovative and audience-pleasing programming to market will prove invaluable to our future success. We are delighted to have her join our expanding team as we move full speed towards launch."

MundoFox is scheduled to launch Monday, August 13, and intends to be available in at least 75 percent of Hispanic households in the U.S. at that time.

Ibanez is originally from Barranquilla, Colombia. She earned a degree in business management at the Pontificia Universidad Javeriana in Bogota. Before joining Telemundo, Ibanez was vice president of programming for Canal Caracol in Colombia, where she was part of the team that launched Caracol as one of the two original private networks in that country. She joined Telemundo as the senior vice president of scheduling and strategy in June 2003, and was promoted to senior vice president of programming in 2006. Ibanez had been executive vice president of programming for Telemundo since October 2009.