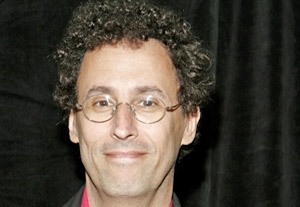 Tony Kushner is returning to New York's Public Theater. In conjunction with the city's Signature Theatre Company and Minneapolis' Guthrie Theater, the Public will present the New York premiere of Kushner's "The Intelligent Homosexual's Guide to Capitalism and Socialism With a Key to the Scriptures." The play was first staged at the Guthrie last April.
"Since I began working on it, this play has felt to me like it belonged at the Public," Kushner said in a written statement.
The Public developed Kushner's musical "Caroline, or Change" in 2004 and presented his translation of Bertolt Brecht's "Mother Courage and Her Children" as part of Shakespeare in the Park in 2006. Signature will devote its entire 2010-11 season to Kushner's work, including a New York revival of "Angels in America."