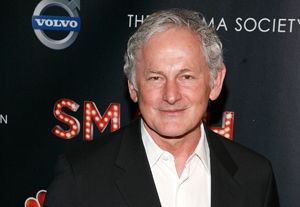 Two network pilots have secured casting directors, Back Stage has confirmed.
"Notorious," a drama for
NBC
will be cast by Julie Tucker and Ross Meyerson. The pilot focuses on a female detective who goes undercover as the daughter of a wealthy family's maid in order to solve a murder. Tucker has also worked as a casting director on "Damages," Rescue Me," "Nurse Jackie," and "
White Collar
."
Victor Garber, who received three Emmy nominations for his role as Jack Bristow on "Alias," is attached to star. Shooting is scheduled to begin this month. The renewal of this season's "
Prime Suspect
," another NBC show centered on the exploits of a female detective, is currently uncertain due to low ratings.
Brett Greenstein and Collin Daniel will cast an Untitled Project by producers Mike Lisbe and Nathan Reger for
CBS
. The pilot is about a widower and father of two teenage girls who loses his job in construction and decides to become a police officer. Lisbe and Reger produced the 2010 CBS comedy "$#*! My Dad Says," starring William Shatner. They also worked on this season's "How to Be a Gentleman." Both shows were cancelled in their first seasons.
Comedian Martin Lawrence is set to star as the single dad. This marks Lawrence's first return to television after his breakout show "Martin" ended in 1997. Since then, he had enjoyed a steady career in Hollywood, starring in "Bad Boys," "Wild Hogs," and a series of "Big Mommas House" films. However, he has not taken on any movie projects recently. The pilot is scheduled to shoot in April.