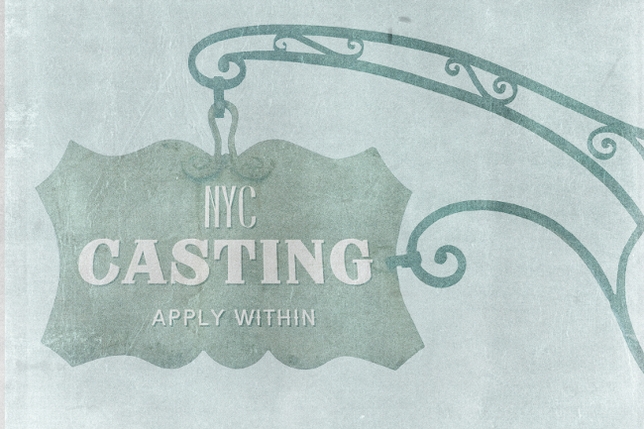 Allison Estrin fell for the camaraderie that exists on independent film productions during her years working under casting director Kerry Barden. "He really set the groundwork for what independent film casting is," she told Backstage. "He helped me fall in love with the entire process of working on independent films."
Estrin spent six years at Barden/Schnee in New York before deciding recently to hang her own shingle with Casting Collective in New York City. But before that could happen, she needed to find some partners. Enter Henry Russell Bergstein and Matthew Maisto, who were both eager for the same opportunity.
"The great thing about the three of us is we come from very different backgrounds and have all dabbled in all three mediums between film [Estrin], TV [Maisto], and theater [Bergstein]," she said.
Two months after opening its doors, Casting Collective is casting the Dylan Thomas biopic "Dominion"—"a beautiful, small film," Estrin said—that's shooting this summer in Montreal. It's set to star Rhys Ifans as the doomed Welsh poet.
Casting Collective is also working on the upcoming Whoopi Goldberg holiday film "The Christmas Pearl," and a new truTV sketch show. Still, Estrin's first love remains indie flicks.
"Most independent films require a really naturalistic approach to acting," she said. "They require actors who really understand the craft and know how to be simple and straightforward on camera."
Estrin likes actors who come in prepared, but warns that making "strong choices" can also backfire—particularly if it's a theater actor thinking film will be a piece of cake. "You still need to do all the script analysis that you learn in theater school—that applies to film auditions as well," she said.
Estrin, as a rule, tapes all auditions. "I send the director everyone who comes in because I do like it to be a collaborative process and there might be something I saw that the director didn't see, or vice versa," she said.
Estrin was raised in Los Angeles but said she's grown to appreciate the craft among performers in her adopted city. "There is something about the New York actor," she said. "I think the difference is that in New York there are so many ways to get involved, so people are always working on something and it's such a community. I love that you can go out into a waiting room and the actors all know each other and are talking to each other and are really supportive of each other. It's just a smaller community."
Estrin doesn't anticipate her work taking her back to the West Coast anytime soon. "Independent film, I think, will always be based out of New York," she said. "We can have a bit more freedom in what we do. And you can't fake New York. You need those real faces."
Ryanne Laratonda contributed to this article.
Inspired by this post? Check out our New York audition listings!