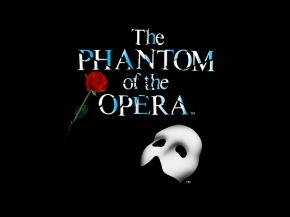 Starting this fall, a re-imagining of Andrew Lloyd Webber's megahit "Phantom of the Opera" could be rolling into your city.
The newest version of the musical first debuted in March 2012 at Plymouth, England, followed by a successful U.K. tour. So far the American leg of the tour has announced 20 engagements, with a complete schedule to be announced in the coming weeks.
This reinterpretation of "Phantom" was directed by Laurence Connor, choreographed by Scott Ambler with set and lighting design by Paul Brown and Paule Constable, respectively. The productions will be managed by Matthew Bourne and Cameron Mackintosh. In addition, the Tony Award-winning costume designs by the late Maria Bjornson from the original show will be used.
"After a glorious celebration last month of the 25 phenomenal years on Broadway with no end in sight, I'm delighted to be able to bring this dazzling new production of 'Phantom'—which has been phenomenally well-received by both audiences and critics in the U.K. this past year—to America," said producer Cameron Mackintosh in a statement. "With an exciting new design and staging, retaining amazing costumes, I am confident American audiences will fall in love with the 'Phantom' in his new guise—for the first time or all over again."
Since the debut of "Phantom" in 1986, the show has estimated to have grossed over $5.6 billion worldwide. In January, "Phantom" celebrated the 25th anniversary of its Broadway run. The last American national tour wrapped in 2010.
The music is by Andrew Lloyd Webber with lyrics by Charles Hart (additional lyrics by Richard Stilgoe) and book by Richard Stilgoe and Webber, based on the 1909 novel by Gaston Leroux.
As of now, there seems to be no plans to bring "Phantom's" sequel "Love Never Dies" to Broadway, though it has been released on DVD.