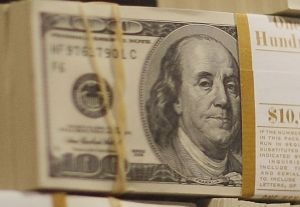 For our Welcome to New York issue, Back Stage is looking for some Gotham-based actors to volunteer specific information on a year's worth of living/work expenses: How much did you spend on rent, food, headshots, makeup, transportation, entertainment, scripts, classes, casting director and agent seminars, casting services, and the like over the past year?
Your name would NOT be published. We are simply looking for an aggregation of cold, hard numbers to give readers an average idea of what it costs to live and work in New York. Actors who moved to the city within the past three years are especially welcome.
Volunteers will receive one free DVD from Joel Asher's
The Actors at Work Series
:
Getting the Part
,
Directors on Acting
,
Agents Tell It Like It Is
, or
Casting Directors Tell It Like It Is
. Interested actors should contact national news editor Andrew Salomon at asalomon@backstage.com.