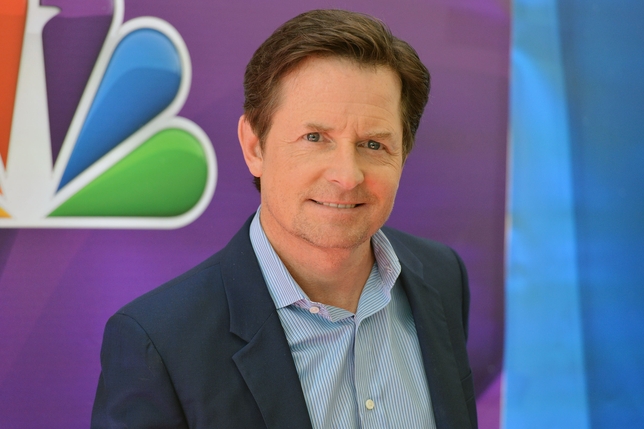 The 29th annual Artios Awards celebrated the best casting directors in the business at XL Nightclub in New York on Monday night. A joint ceremony was also held in Los Angeles.
"If it wasn't for actors, none of us would do what we do," casting director Bernard Telsey said, welcoming the guests to the event. "What it is they do never ceases to blow my mind."
Four-time Tony winner Harvey Fierstein hosted the New York ceremony. "We're really having fun watching you trip over yourselves!" Fierstein said, joking about how the casting directors struggled with public speaking and delivering their thank you speeches. "Never tell us we didn't give a good audition again!"
The evening's presenters included Orlando Bloom, Judith Light, Aaron Tveit, Uzo Aduba, Emily Mortimer, and Condola Rashad. "A room full of casting directors! Must be every actor's wet dream," Bloom said with a laugh.
The big winners of the evening in New York were Daniel Swee, who took home the honors for New York Broadway Theatre Comedy and Drama for "Vanya and Sonia and Masha and Spike" and "Golden Boy" respectively; David Caparelliotis, who won New York Theatre Comedy or Musical for "The Madrid" and Regional Theatre West for "Pygmalion"; and Jim Carnahan, who nabbed New York Theatre Drama for "If There Is I Haven't Found It Yet" and Regional Theatre East for "The Glass Menagerie," which he cast with his associate Stephen Kopel.
"We are as good as the actors who say yes," Caparelliotis said in his thank you for the award.
The evening also included a special tribute to the film "Casting By" from the film's director, Tom Donahue. Celebrated casting directors Juliet Taylor and Ellen Lewis introduced the film and Donahue. "I want to thank you for explaining the unknowableness of our jobs with such integrity and thoughtfulness," Lewis said to Donahue.
Betsy Brandt and Richard Kind presented Michael J. Fox with this year's New York Apple Award. Brandt co-stars with Fox on his NBC series "The Michael J. Fox Show."
"He makes you look like a douchebag," Brandt said of acting opposite Fox. "We're all douchebags next to Mike."
And when Fox took the stage, he turned the spotlight on the casting directors. "They really are painters," Fox said of casting directors. "And they help us paint such beautiful pictures with that talent."
A full list of winners is below.
Big Budget Feature – Comedy
"Silver Linings Playbook," Mary Vernieu, Lindsay Graham, Diane Heery (Location Casting), Jason Loftus (Location Casting)
Big Budget Feature – Drama
"Argo," Lora Kennedy
Feature – Studio or Independent – Comedy
"Moonrise Kingdom," Douglas Aibel, Henry Russell Bergstein (Associate)
Feature – Studio or Independent – Drama
"Mud," Francine Maisler, Diana Guthrie (Location Casting)
Low Budget Feature – Comedy or Drama
"The Sessions," Ronnie Yeskel
Animation Feature
"Wreck-It Ralph," Jamie Sparer Roberts
Short Film
"The Learning Curve," Kendra Patterson
Television Pilot Comedy
"The Mindy Project," Felicia Fasano
Television Pilot Drama
"House of Cards," Laray Mayfield
Television Series Comedy
"Girls," Jennifer Euston
Television Series Drama
"Homeland," Judy Henderson, Lisa Mae Fincannon (Location Casting), Craig Fincannon (Location Casting)
Television Movie or Mini Series
"Behind the Candelabra," Carmen Cuba, Wittney Horton (Associate)
Daytime Drama Series
"The Young and the Restless," Judy Blye Wilson
Children's Series
"iCarly," Krisha Bullock, Jennifer K.M. Treadwell (Associate)
Television Animation
"Family Guy," Linda Lamontagne
New York Broadway Theatre – Comedy
"Vanya and Sonia and Masha and Spike," Daniel Swee
New York Broadway Theatre – Drama
"Golden Boy," Daniel Swee
New York Broadway Theatre – Musical
"Kinky Boots," Bernard Telsey, Justin Huff
New York Theatre – Comedy or Musical
"The Madrid," David Caparelliotis
New York Theatre – Drama
"If There Is I Haven't Found It Yet," Jim Carnahan
Regional Theatre East
"The Glass Menagerie," Jim Carnahan, Stephen Kopel
Regional Theatre West
"Pygmalion," David Caparelliotis
Los Angeles Theatre
"Joe Turner's Come and Gone," Joanne DeNaut, Andy Crocker (Associate)
Special Theatrical Performance East
"Carousel," Jay Binder, Jack Bowdan
Special Theatrical Performance West
"The Book of Mormon," Carrie Gardner
HONORARY AWARDS
Career Achievement Award
Nina Tassler
Hoyt Bowers Awards
Linda Lowy
New York Apple Award
Michael J. Fox