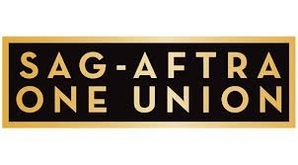 New York Local President Mike Hodge entered the race for SAG-AFTRA's executive vice presidency Friday and has some prominent union officials in his corner.
In fact, Ken Howard, the union's national president, is backing Hodge for the position, as is former EVP Ned Vaughn, who resigned from the post in August and entered the race for a Los Angeles-area state Assembly seat.
"Mike Hodge is someone I've counted on for strong, steady leadership from the very start of my union service, and he has never failed to deliver. I'm tremendously impressed with the way he's handled things in NewYork, and it's important that our national union have leadership that reflects our national footprint," said Howard in a statement.
Still, Howard noted Hodge is on a collision course with Gabrielle Carteris, who entered the EVP race earlier this week, but insisted he was the best man for the job.
"Our convention delegates will have at least two solid candidates to consider, but my choice will be Mike Hodge," he said.
Vaughn praised the partnership of Howard and Hodge, who supported each other during the union's first post-merger national election earlier this year.
"He and Ken are a terrific team and there's real value in having a strong leader like Mike representing our national union from New York," Vaughn stated.
Clyde Kusatsu, the union's newly installed L.A. Local president, also endorsed Hodge.
Meanwhile, Hodge said the 2012 merger had set a "strong foundation."
"Now it's time for SAG-AFTRA to fulfill it's potential and set the standard for labor representation across the entertainment and media industries," Hodge stated. "Working with Ken and our other skilled leaders across the country, I'm confident we can achieve that."
Hodge's announcement ignites what seemed like it would be a non-contest at the union's inaugural convention Sept. 26–29 in Los Angeles. Carteris has the backing of SAG‑AFTRA Secretary‑Treasurer Amy Aquino and Roberta Reardon, the union's former co-president with Howard. Reardon had been considering a run but opted to back Carteris after she lost her bid to lead the New York Local to Hodge.