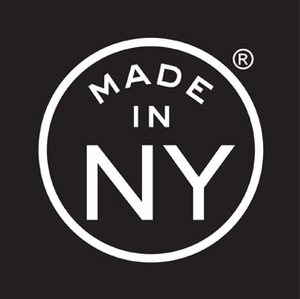 Business is booming for New York City's film and television industry as of late, and two city organizations are introducing a new grant program that aims to aid the upward trend by providing funds to train New York's next generation of entertainment industry and media employees.

The new "Made in NY" Media Employee Training Program will award up to $500,000 in available grants to help local small businesses in media and entertainment expand and improve, the New York City Department of Small Business Services (SBS) and the Mayor's Office of Media and Entertainment announced Dec. 28. Funds will primarily support companies that are investing in new equipment, software, products, or markets, teaching employees to perform new or different jobs, and updating obsolete skills or teaching specialized advanced skills. The grants cover up to 70 percent of training costs.

"With 25 New York City-based primetime episodic series and 188 films in 2011, New York City is a leading center of production," Katherine Oliver, commissioner of the New York City Mayor's Office of Media and Entertainment, said in a statement. "We are thrilled to work with SBS to continue to help small businesses in the media and entertainment industry grow through the 'Made in NY' Media Employee Training program."

The first two "Made in NY" Media Employee Training grant recipients are Manhattan-based companies Bureau Blank and TangentVector, which together have been awarded approximately $65,000 to train a total of 19 employees. Bureau Blank will use its award of $27,240 to train 12 staff members in advanced web development, design, brand strategy, and management skills so that they are able to build brands and help companies grow using a wide range of media. TangentVector, a digital advertising, marketing, and video production firm, will use its $38,224 award to train seven staff members in post-production, on-camera, and management skills.

According to SBS and the Mayor's Office, $435,000 of the $500,000 in funding earmarked for training is still available to local businesses. Applicants are judged based upon their ability to impact economic activity in New York City. For more information and to apply, visit www.nyc.gov/training or call 311.

Mayor Michael Bloomberg first introduced the initiative in March, when he held a press conference to announce the expansion of Brooklyn's Steiner Studios and tout the city's commitment to the entertainment industry, which employs more than 130,000 New Yorkers and contributed approximately $7.1 billion to the local economy in 2011. The Mayor's Office also announced this month that it is investing in the new Brooklyn College Graduate School of Cinema, which will be built at Steiner Studios and promises to provide additional training opportunities for entertainment industry professionals in New York City.