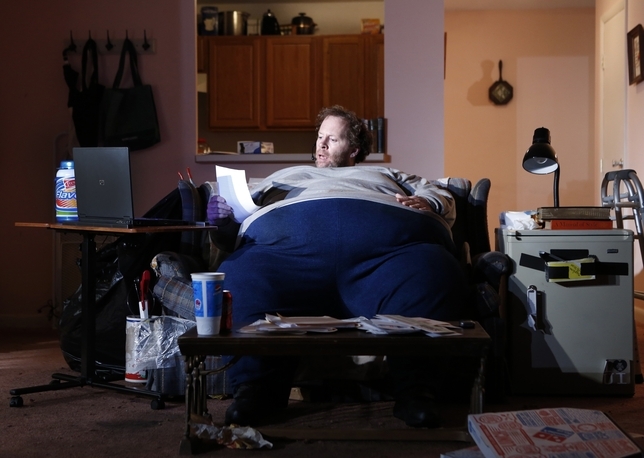 The love was definitely in the room at the 58th annual Village Voice Obie Awards, which were hosted by Jessica Hecht and Jeremy Shamos at Webster Hall on Monday night.
The Obie Awards honor Off-Broadway and Off-Off-Broadway, and there are no set categories or nominees, unlike "the other stupid fucking awards shows," as Shamos delicately put it. The winners receive a somewhat "cryptic" invitation to the event, as one winner put it, and the honorees include actors, playwrights, directors, composers, costume designers, producers, and more.
"The Obies are like downtown theater itself," Hecht said, acknowledging the unpredictable community-oriented nature of the evening.
The event also marked longtime Village Voice theater critic Michael Feingold's final awards as a staff member at the Voice, as his contract was terminated with the paper. When Feingold took the podium, the audience greeted him with a rapturous standing ovation. Feingold addressed them as friends because "that's what you all instantly became" and asked everyone to consider the night a celebration.
Schuler Hensley received the first award for his performance as an obese man dying of congestive heart failure who is reconnecting with is daughter.
"As an actor, you're only as good as the people around you," Hensley said as he accepted the award. Then he went on to say, "There's not a day that goes by that Charlie isn't in me."
Other performance awards went to Brandon J. Dirden for "The Piano Lesson," Paul Thureen for "Blood Play," and Eisa Davis and Matthew Maher for sustained excellence.
"I love you all for the rest of my life!" Maher said, accepting his award. Maher starred in "The Flick," which also won an Obie for playwright Annie Baker.
"I think I can only really express myself through the mouths of great actors," Baker said. "As a person, I don't really have anything to say."
Meryl Streep, whom Shamos called "the epitome of great acting," presented the evening's awards for lifetime achievement to Lois Smith and Frances Sternhagen.
"Does this mean I'll never get another job?" Smith quipped about receiving an honor for her lifetime. And then, more sincerely, she addressed the crowd, "Lifetime? We're having it."
A complete list of winners is below.
Performance
Eisa Davis, Sustained Excellence
Brandon J. Dirden, The Piano Lesson (Signature Theatre)
Shuler Hensley, The Whale (Playwrights Horizons)
Matthew Maher, Sustained Excellence
Paul Thureen, Blood Play (The Debate Society/Bushwick Starr)
Playwriting
Ayad Akhtar, Disgraced (LCT3)
Annie Baker, The Flick (Playwrights Horizons)
Direction
Lear deBessonet, The Good Person Of Szechuan (Foundry Theatre/La MaMa)
John Rando, All In The Timing (Primary Stages)
Ruben Santiago-Hudson, The Piano Lesson (Signature Theatre)
Eric Ting, We Are Proud To Present A Presentation... (Soho Rep)
Design
Laura Jellinek, Sustained excellence of Set Design
Clint Ramos, Sustained excellence of Costume Design
Special Citations
David Levine and Marsha Ginsberg, HABIT (Crossing the Line Festival/FIAF & PS122)
Dave Malloy and Rachel Chavkin, NATASHA, PIERRE & THE GREAT COMET OF 1812 (Ars Nova)
Nature Theater of Oklahoma, LIFE AND TIMES: EPISODES 1-4 (Public Theater/SoRep)
Music/Lyrics
David Byrne & Fatboy Slim, HERE LIES LOVE (Public Theater)
The Ross Wetzsteon Award (with check for $1000.)
Clubbed Thumb
Grants
Fulcrum Theater ($1,000)
Half Straddle ($1,000)
Best New American Play (tie w/$500. to each playwright)
Lisa D'Amour, Detroit
Julia Jarcho, Grimly Handsome
Lifetime Achievement
Lois Smith
Frances Sternhagen