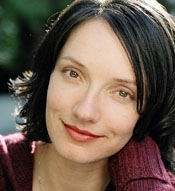 Dear Readers:
It has been brought to my attention that my lack of clarity in a recent column may have given readers the impression that I was speaking negatively about the agency GVA. Nothing could be further from the truth. GVA is a highly esteemed, reputable agency -- one that I have the utmost respect for.
The confusion stems from comments in my column that ran Sept. 27, in which Ashley Selich, a former GVA client, extolled the virtues of managing her own career, without an agent. In response, I applauded her independence and go-getting attitude and remarked that many actors at the beginnings of their careers or with inferior or abusive reps would be wise to do the same. In doing so, I inadvertently gave some readers the impression that I was congratulating her on leaving GVA. I was not. I was speaking generally about the benefits of taking personal responsibility for one's own career, rather than blaming others -- such as representatives -- for a lack of progress.
Let me be clear: I was not speaking of GVA. My comments about substandard agencies were not directed toward any particular agency. I think it is to GVA's credit that it signed Selich in the first place. The agents working at GVA's level have great discretion in choosing clients, and it's nice to see them giving opportunities to a nonunion actor so recently out of school.
Finally, in conclusion I quoted Shakespeare, who wrote, "Let every eye negotiate for itself and trust no agent." I may have been remiss not to elaborate on what that means to me. As someone who consistently writes about the importance of representation, I trusted that readers would know I wasn't making a blanket statement that agents are unimportant or untrustworthy. Rather, I was affirming that each of us bears the ultimate responsibility for our own career. We are our own most passionate advocate.
Dear Jackie:
The other day I got an interview with a new agency in town. I think they're well-established in England and opened their new office in New York a couple of months ago. They told me that after I booked my first print job through them, I would have to pay a $300 maintenance fee. I think the fee is annual. They have a legit division as well, but this fee will go only toward their print division.
So many times I've heard that agencies shouldn't be charging fees but should operate only on commission. How can this one get away with such practices? Is there a way to stop them from doing so?
-- BD
New York, N.Y.
Dear BD:
Because the agency you're dealing with is not SAG-franchised, the only things governing its practices are state regulations. Such rules vary by state, so readers will need to check with their local departments of consumer affairs for exact guidelines. Law generally prohibits the charging of advance fees, but there are a few specific exceptions. These vary by state.
In New York, as in California, talent agencies are classified as employment agencies and must be licensed by the state to do business. They are prohibited from charging advance fees but should collect a percentage of your pay, or commission, after a job is booked. Perhaps this agency is trying to get around the "advance fee" regulation by not charging the $300 until after you get your first booking and keeping the fee delegated to the print department. This seems to violate the spirit, if not the letter, of the law.
I couldn't get the NYC Department of Consumer Affairs to tell me specifically what would happen should you follow up, so I don't know if this agency will be fined or sanctioned. However, if you are interested in putting an end to such practices, I urge you to shed light on the situation and file a complaint. You may do so anonymously by calling and leaving a "tip." Contact the DCA by calling 311 from a local New York number -- (212) 639-9675 from outside the area -- or go online to the DCA's website at www.nyc.gov/consumers. I suggest you call, as the person who responded to my first email query did not seem to know much about the specifics of talent agencies and instead gave me a quick general response that didn't apply to your situation. I was luckier on my second attempt, so be persistent. DCA staff should assess the situation and determine whether any deceptive or illegal practices took place. Although your one tip may not bring this agency down in a storm of controversy, the more complaints made about a company engaging in such practices, the better.
Here are a few general tips from the New York DCA for actors in dealing with talent agencies in the state of New York:
- New York City modeling/talent agencies must be insured and licensed by the New York City Department of Consumer Affairs.
- A licensed agency is required to prominently display its license. You should look for the DCA license number on receipts. Ask about the license if you do not see it posted.
- Do not use an agency that requests up-front fees for photo shoots or any other type of service. Legitimate modeling agencies do not require or request up-front fees.
- Aspiring models should look for and attend open calls at reputable modeling agencies. Well-known agencies usually have open calls on a weekly basis. Also avoid agents who require up-front service fees, require photographs by a specific photographer, and/or advertise in newspapers or on buses and subways.
- Do not believe promises of work. If a prospective agent tells you he or she can book you for a particular film, video, or modeling assignment, beware. The most an agent can do is send you on auditions and put in a good word on your behalf.
- Beware of agents who solicit you over the phone or in person. If someone approaches you on the street, take that person's business card and check to see if he or she is licensed.
- Always get references. Before you sign anything, get references from others the agent has represented in the past.
Let me just chime in here on that second-to-last point: If someone approaches you on the street and hands over a business card, you might not want to bother checking for license numbers. Instead, dump it in the trash about a block away -- after you've caught your breath from running the length of that block as fast as you can.
Jackie Apodaca can be reached at TheWorkingActor (at) gmail.com.