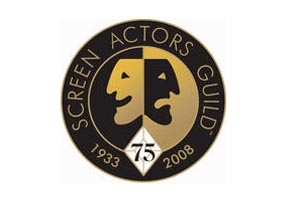 Submissions for the 16th annual SAG Awards will start being accepted on Monday, July 13, and end Wednesday, Oct. 28, at 5 p.m.  The announcement was made on Friday by Committee Chair JoBeth Williams. 
Actors can submit their own work from 2009.  In addition, with the actor's permission, producers, studios/networks, agents managers, or publicists may also submit performances for consideration.  For complete rules and regulations of the 16th Annual SAG Awards visit www.sagawards.org/rules. 
The SAG Award, given for outstanding performances in motion pictures and primetime television, is the only top industry honor where winners are selected entirely by actor's peers.
Nominations will be announced on Thursday, December 17, 2009.  Winners will be announced on Saturday, Jan. 2, 2010 at the Los Angeles Shrine Exposition Center, starting at 8 p.m./PT. The ceremonies will be simulcast on TNT and TBS.
Categories for submission are as follows.
Theatrical Motion Pictures:
Outstanding Performance by a Male actor in a leading role
Outstanding Performance by a Female Actor in a leading role
Outstanding Performance by a Male Actor in a Supporting Role
Outstanding Performance by a Female actor in a Supporting Role
Outstanding Performance by the cast of a Motion Picture
Primetime Broadcast and Cable Television Programs:
Outstanding Performance by a Male Actor in a Television Movie or Miniseries
Outstanding Performance by a Female Actor in a Television Movie or Miniseries
Outstanding Performance by a Male Actor in a Drama Series
Outstanding Performance by a Female Actor in a Drama Series
Outstanding Performance by a Male Actor in a Comedy Series
Outstanding Performance by a Female Actor in a Comedy Series
Outstanding Performance by an Ensemble in a Drama Series
Outstanding Performance by an Ensemble in a Comedy Series
Stunt Ensemble Honors (Winners to be announced from the SAG Awards red carpet on Saturday, Jan. 23, 2010):
Outstanding Performance by a Stunt Ensemble in a Motion Picture
Outstanding Performance by a Stunt Ensemble in a Television Series
--
Mariam Ispahany